Exciting news! The SMS Campaign tool allows you to request reviews to your customers' phones  via text message, Just as you would send your email campaigns from your dashboard.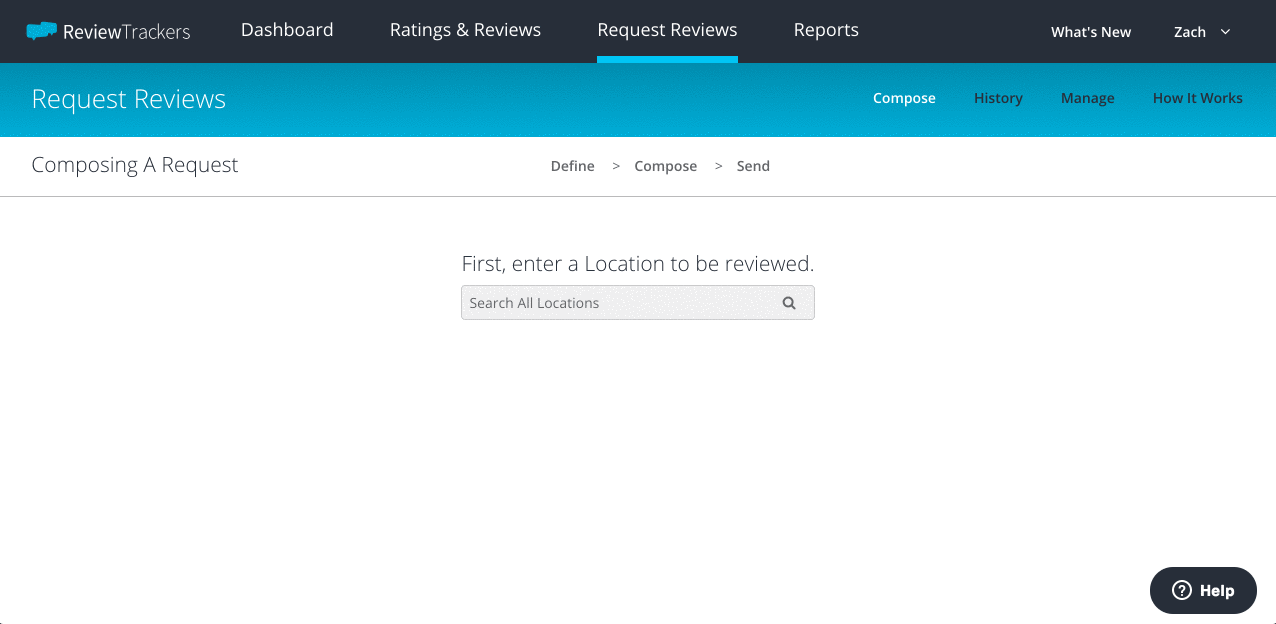 However, there are a few other things to take note of, so you have the most success with sending out your first few SMS requests. Please Read The Information Below Carefully.
Is there an additional cost to have this feature?
Credits
Additional cost per month per location 

100 credits per month per location (1 credit = 1 SMS)

Credits are issued at the account, not location level (can be used as customer sees fit)

Credits issued for entire billing period in one bucket (can purchase additional credits if initial bucket is exhausted)

Credits do not roll over to next billing period

 
Generic Auto Assigned Phone Number
At this time, the phone number and area code are predetermined by an algorithm and are not customizable.  If this is important to you, please e-mail

support@reviewtrackers.com

and we'll let you know when this becomes available.

Phone number is account specific (not per location).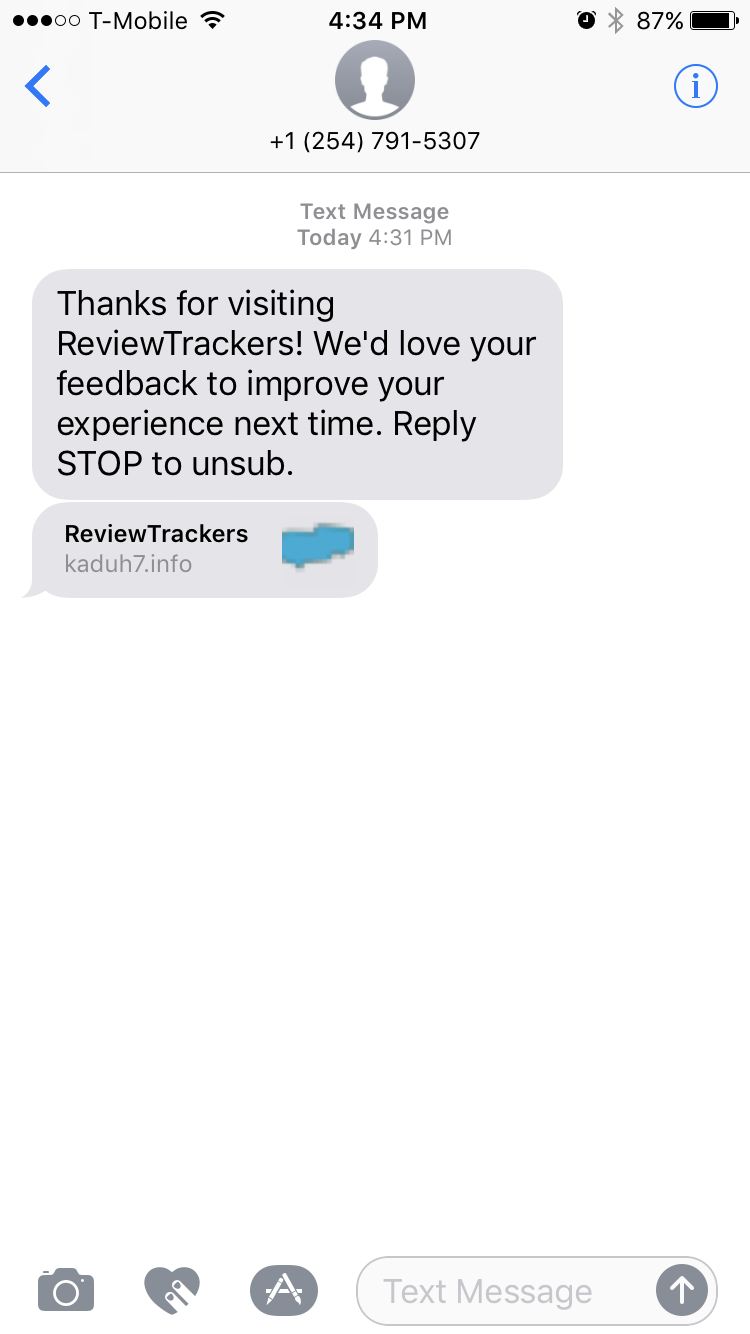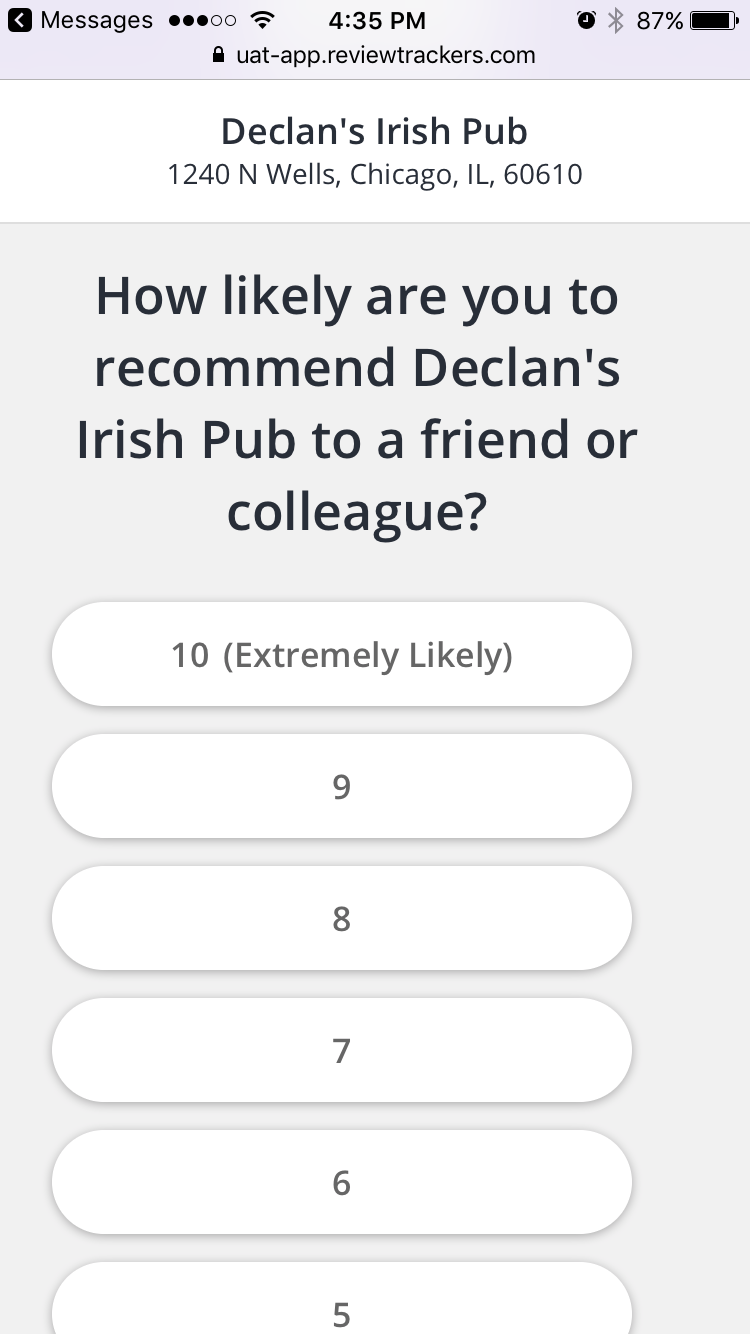 Permissions
Only Admins in the ReviewTrackers platform have permissions to purchase credits

Other user roles will need to contact Admin

Admins, Managers, Users, Limited Users can send out SMS messages
SMS Templates
Default content includes %BUSINESS_NAME% = Account name in platform.

User can add/change variable to %LOCATION_NAME% = Location name in platform.

160 Characters Only

The Smart Suggest feature - works for SMS
Please contact your CSM rep at support@reviewtrackers.com to discuss pricing and this add on feature.