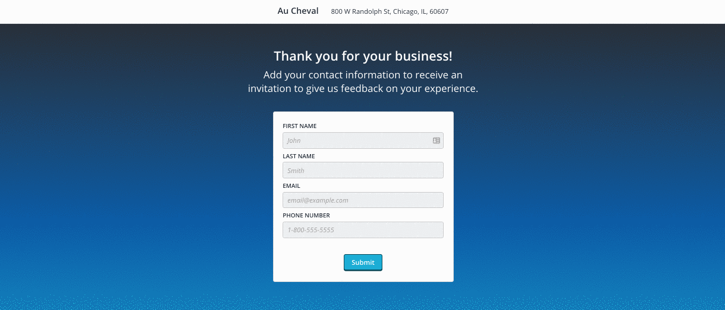 Don't have your customers' contact information? Use Kiosk Mode to ask for feedback and reviews.
Getting your customers' information isn't always easy. ReviewTrackers' Ask Tool can help you automate and streamline the process. With Kiosk Mode, you're now able to drive immediate feedback requests to your customers without the need to log into ReviewTrackers.  
Kiosk Mode is simple and easy to use. During checkout or towards the end of a customer's visit, you hand over a device, like an iPad, mobile phone, or tablet, to your customer so that they can fill out a short form. Any feedback they share is instantly and automatically added to your ReviewTrackers dashboard.
Not only is Kiosk Mode a great new way to capture actionable insights just moments after the crucial sales or care experience; it's also a valuable opportunity for your business to further strengthen your customer relationships.
How does Kiosk Mode work?
You can use your location's Kiosk URL on any device (Desktop, Phone, Tablet) to display the form where customers can submit their contact information:

First Name, Last Name, Email, Phone Number (if SMS is enabled)

Once customers enter their contact information on your Kiosk Mode device, a default feedback request or SMS message is sent to the customer.

A device with Kiosk Mode activated will not ask your customers to log in and write an online review on the spot. This minimizes privacy and security concerns, while also preventing reviews from being generated using the same IP address. Of course, customers who are happy to recommend and review your business are automatically sent a review request, which they can act on at their own convenience and using their own device.
Where do I find my location's Kiosk URL?
You can find your location's unique Kiosk URL by going to

Settings → Locations → Landing Pages → Kiosk URLs

.

New Kiosk URLs will be created whenever a location is added.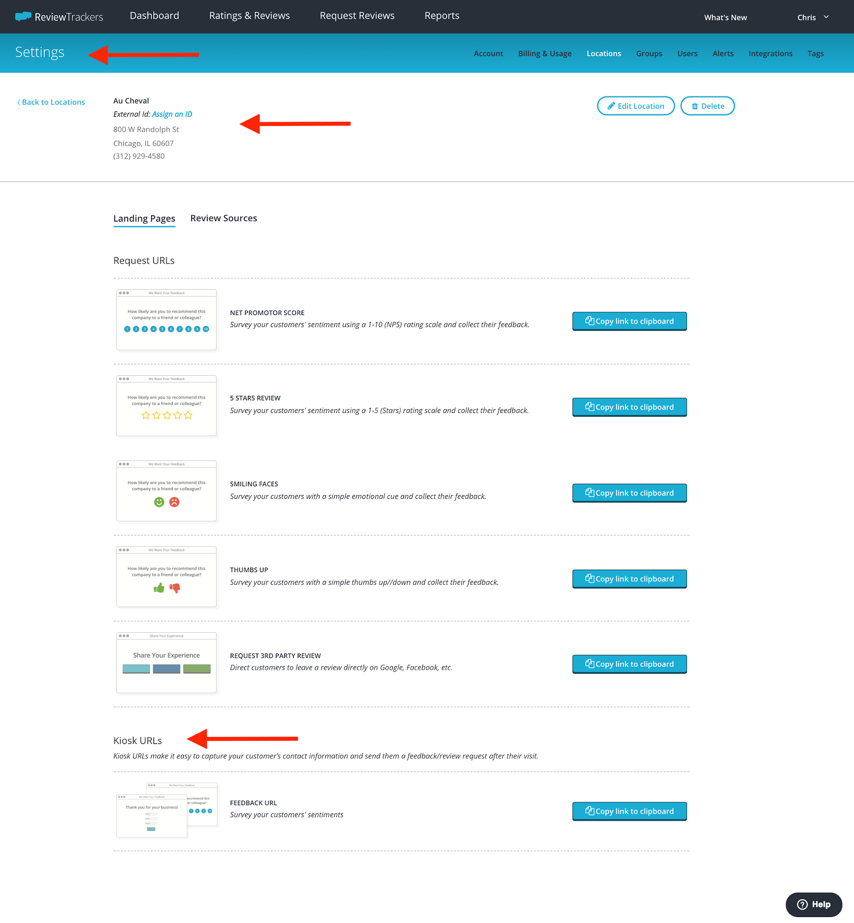 What happens if my customer enters their information in more than once?
We prevent over-sending by only allowing the same email address or phone number as a recipient every 10 minutes.
If you try to submit an email more than once within 10 mins, an error message will appear, saying "Oops! A feedback request for this customer is already on its way. If they haven't received it in 10 minutes, please try again."
What if my customer inputs both an email and phone number? How do you send the request?
If SMS is enabled, the customer will see an additional field where they can enter their phone number. If the customer enters both their email and phone number, an SMS message will be sent if you have remaining credits. If you have no remaining credits, the feedback request will be sent to the customer via email.
What information do you store when customers enter their information on our Kiosk Mode device?
We store email, phone number, and name. The data is stored in our database. A CSV file can be downloaded via Campaign Reports that includes the email that your request was sent to. We can also send a customer report/CSV that includes the name at no extra charge.
Can I customize the landing page?
At this time, the landing page displayed on Kiosk Mode devices is not customizable. But customizable landing pages are on our Product Roadmap.
Can I send the other Feedback type pages using Kiosk Mode?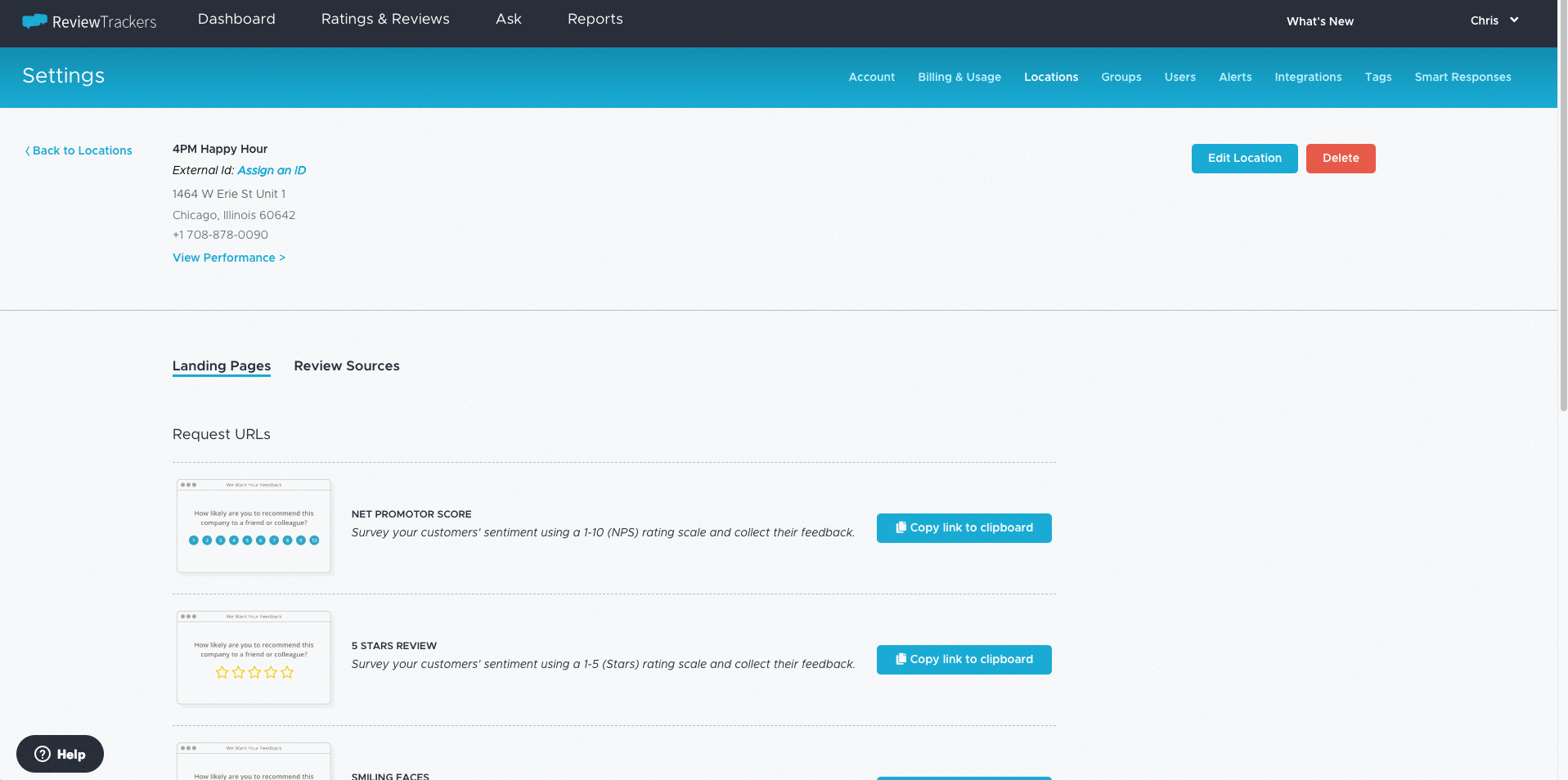 Choose which template your customers receive by changing the Kiosk Template by following the steps above.