Asking for feedback or a review via SMS Campaigns can be a great alternative if the person who has offered to write a review does not have an email address, or if she or he has asked that you send the request via text message.
Texting may be the only way to get your request into the hands of your customer, and it's often quicker than shooting off an e-mail asking for feedback or a review.
It's important to remember that you must have obtained prior consent from the end user before asking for feedback or a review via SMS. If you need a refresher, please review the following disclaimer and guidelines here. 
Once you get approval from the recipient, you can then add their contact information and phone numbers. You can either upload the information one by one or import a CSV file with a list of the phone numbers.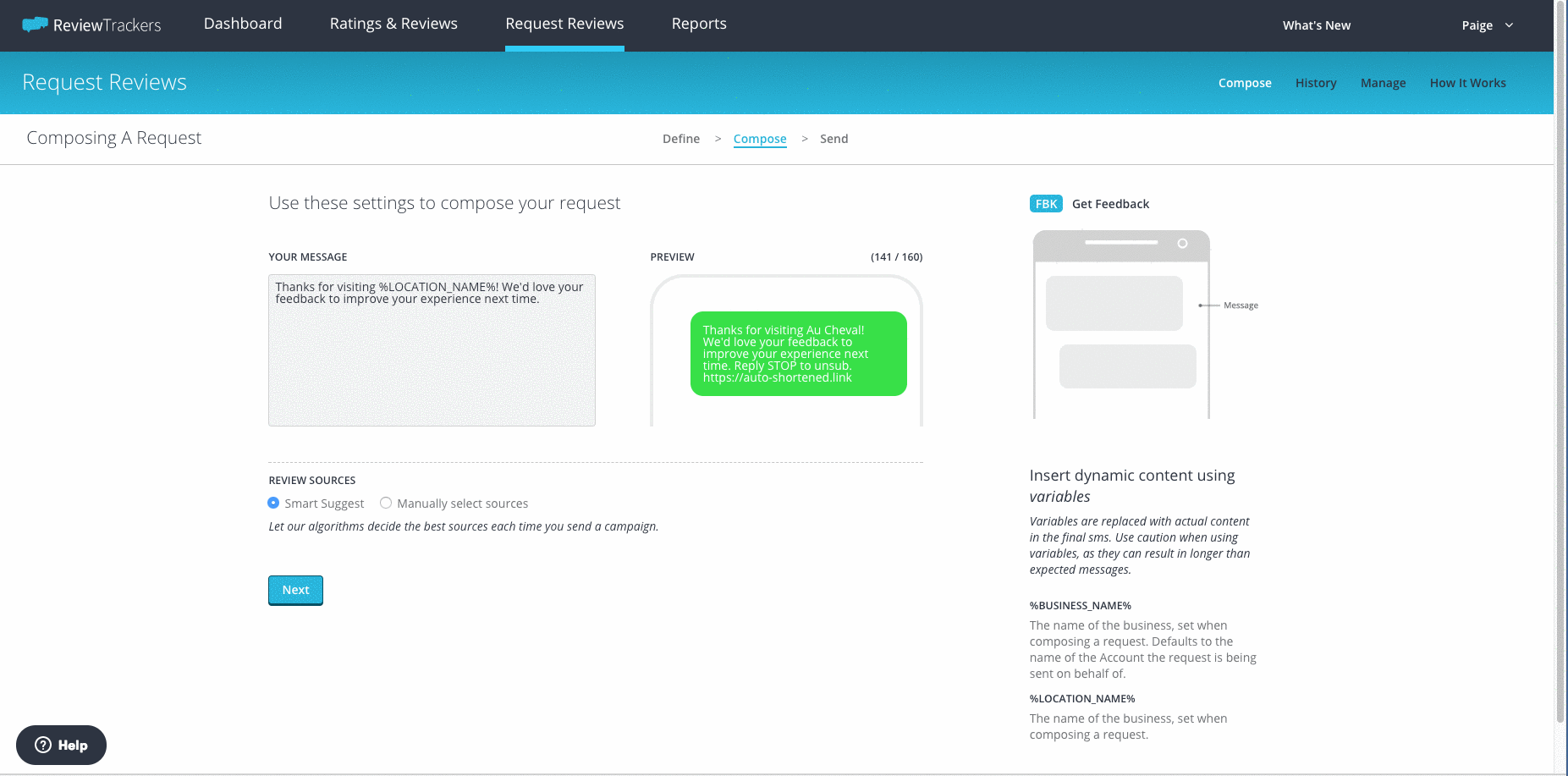 Once the SMS request is sent, you can track the status of the SMS campaign under "Reports > Campaign Metrics" and apply data filters to see if your messages have been delivered and read.