ReviewTrackers offers two different ways to request feedback from customers:
By selecting a "Feedback Template" in the Request Reviews tab

By sharing a direct URL to the feedback survey landing page
Follow along to learn how to utilize both methods! 
Feedback Requests make it easy for your biggest fans to share 5-star reviews while eliminating the risk of leading unhappy customers to your public profiles. 
Note: If you're looking for more information on what the feedback tool is and the benefits of using it, check out this guide.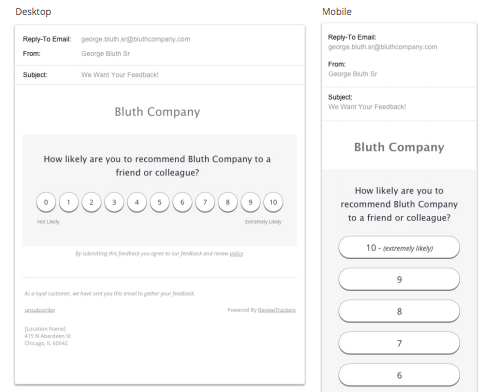 How to Send a Feedback Request
1. Click the "Request Reviews" tab and select the location you would like to collect feedback/reviews for.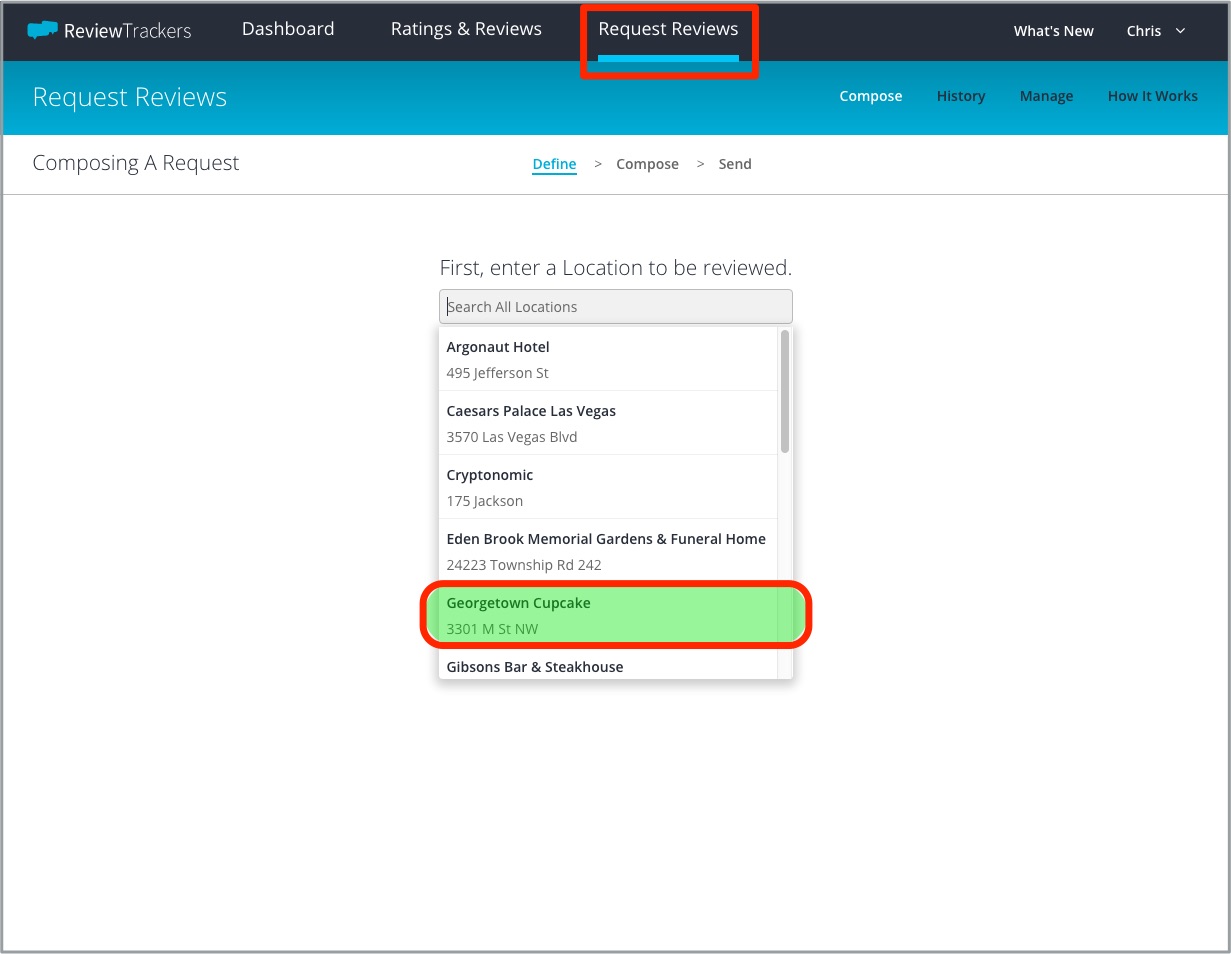 2. When prompted, select a Feedback template. Feedback templates are marked with the

 symbol.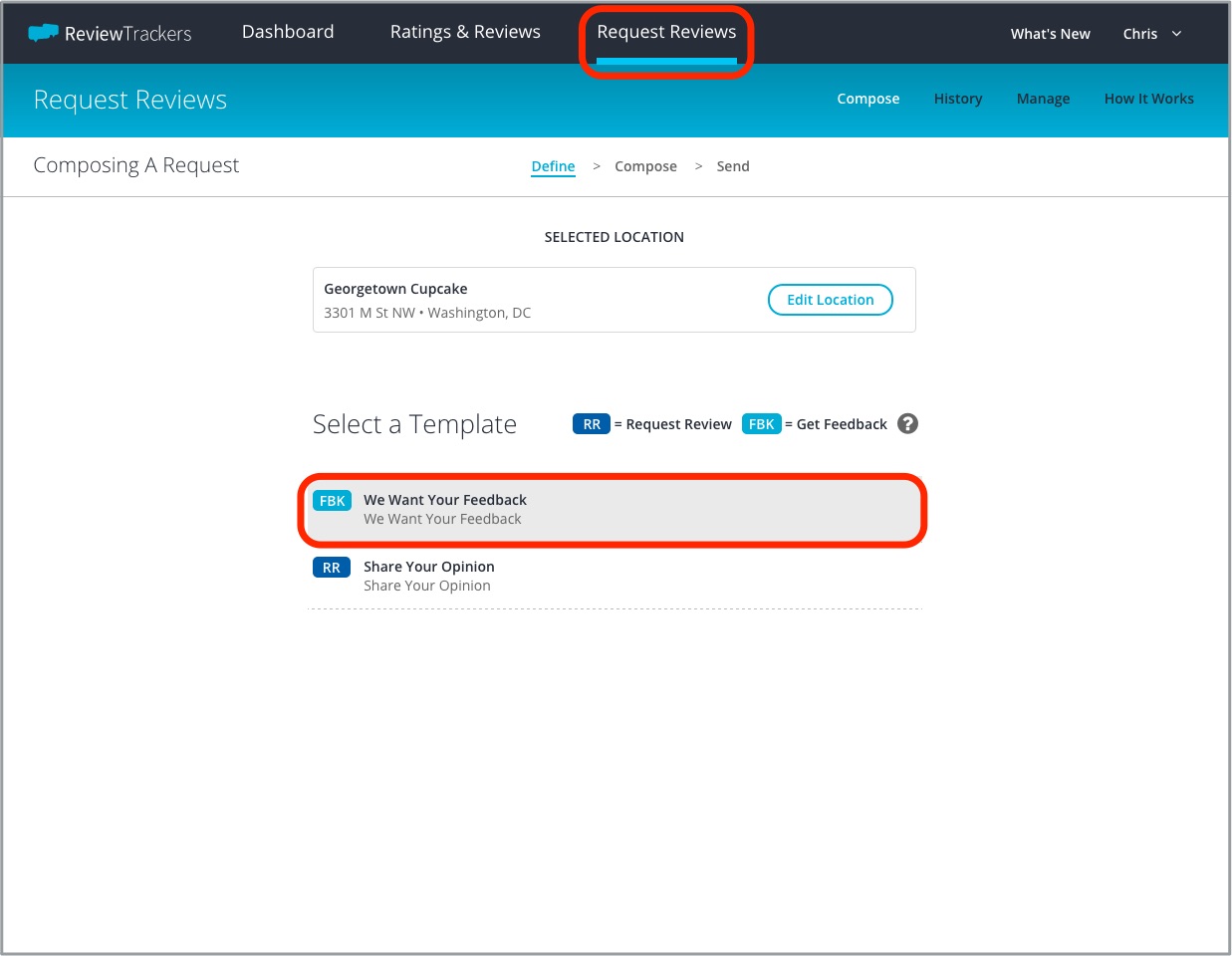 3. Customize your message using the text fields and editing tools provided. 'Message Top' will appear above the Feedback survey and 'Message Bottom' will appear below it. You can also customize your Reply-To Email, Sender Name, and Company Name if different from the Location Name.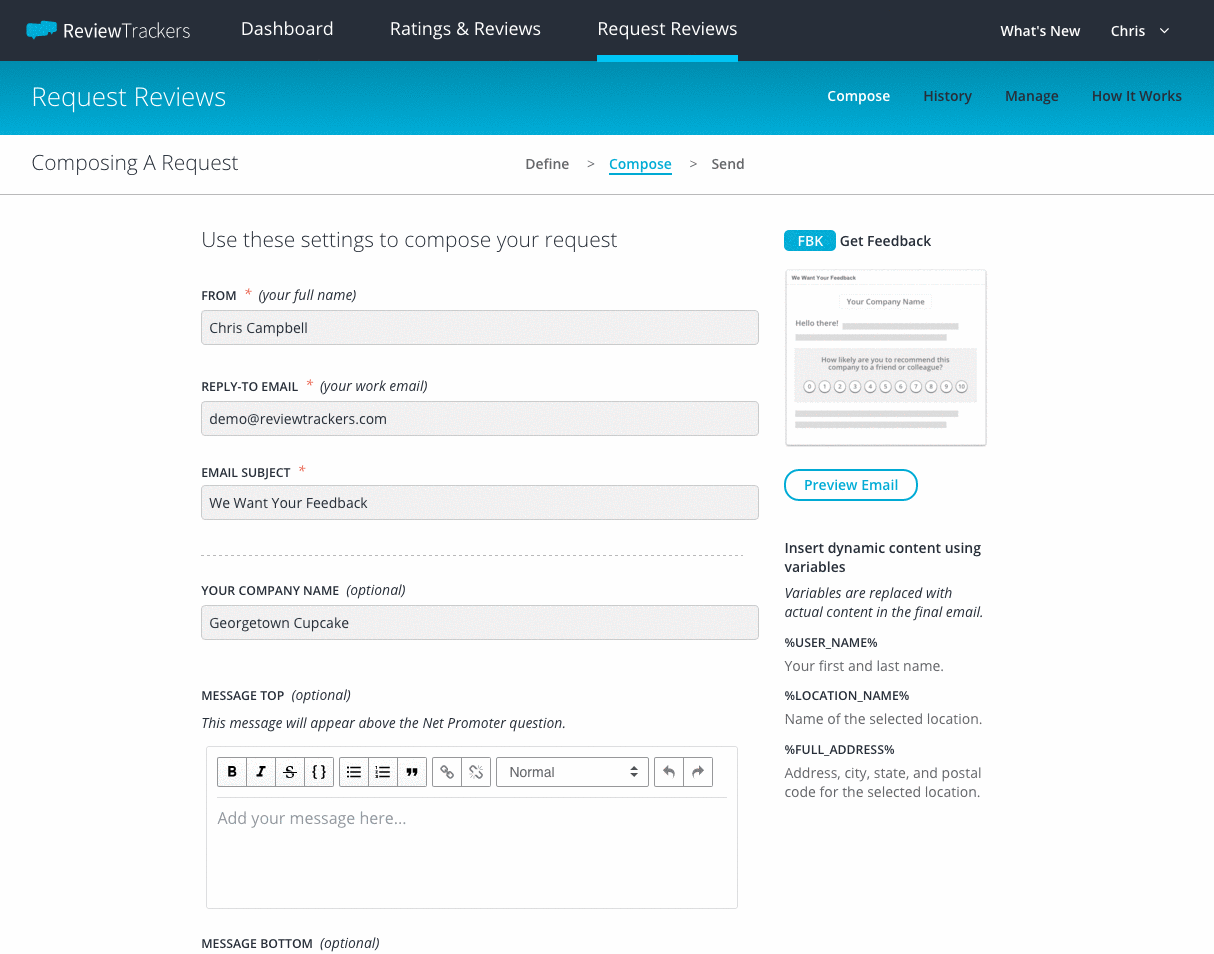 4. Select up to three review sites (from the sites we currently monitor for that particular location). Their logos will appear on the Review Request landing page after your customer enters a 7-10 rating.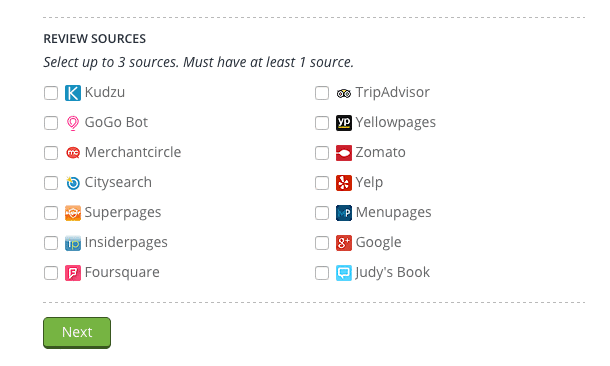 5. Preview your email before sending by clicking "Preview" in the upper right corner.
If everything looks good, exit preview mode and click "Next."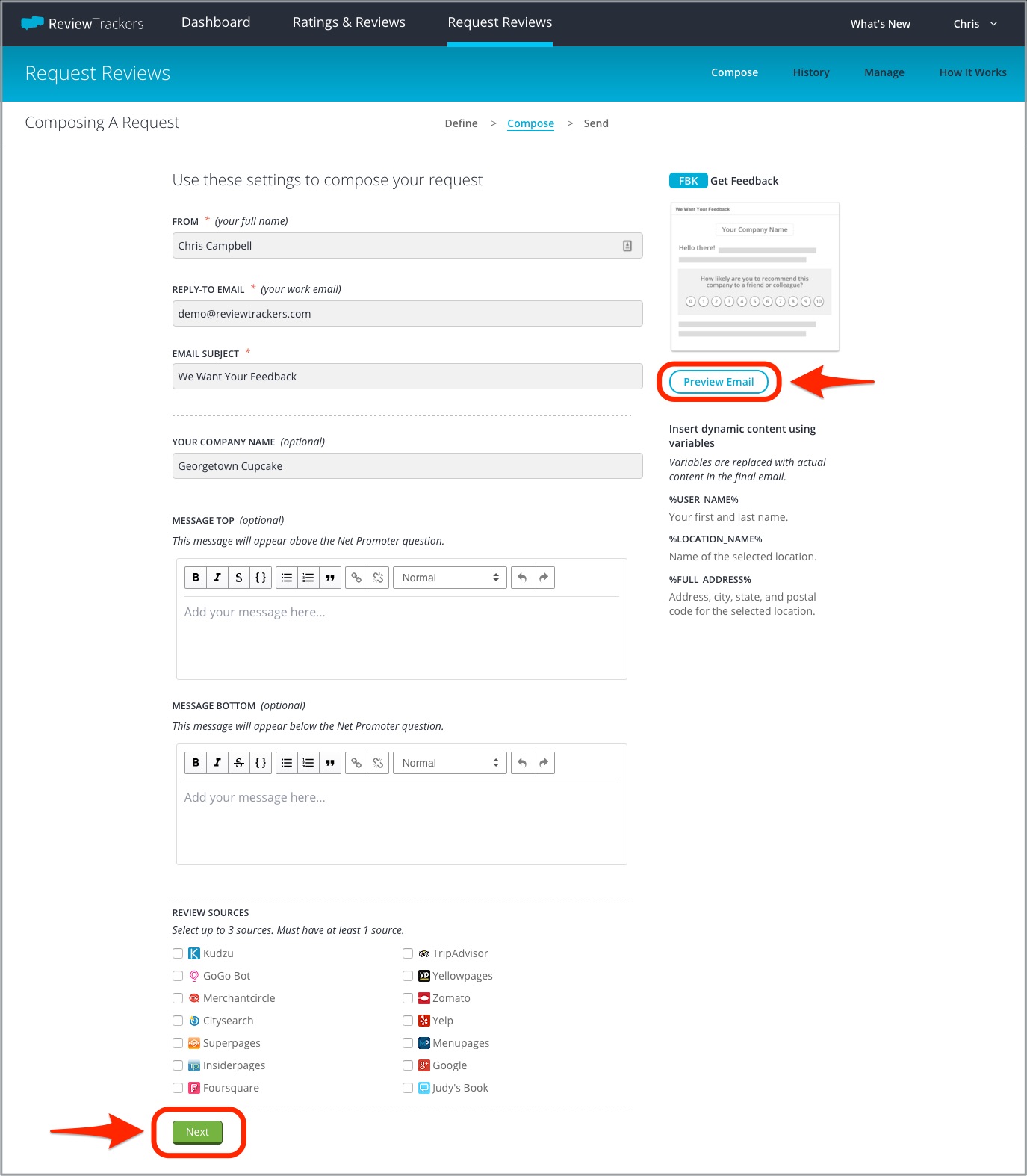 6. Paste up to 50 email addresses in the field provided. Enter one address per line. If you'd like to receive a copy in your inbox, check the box labeled "Send a copy to myself."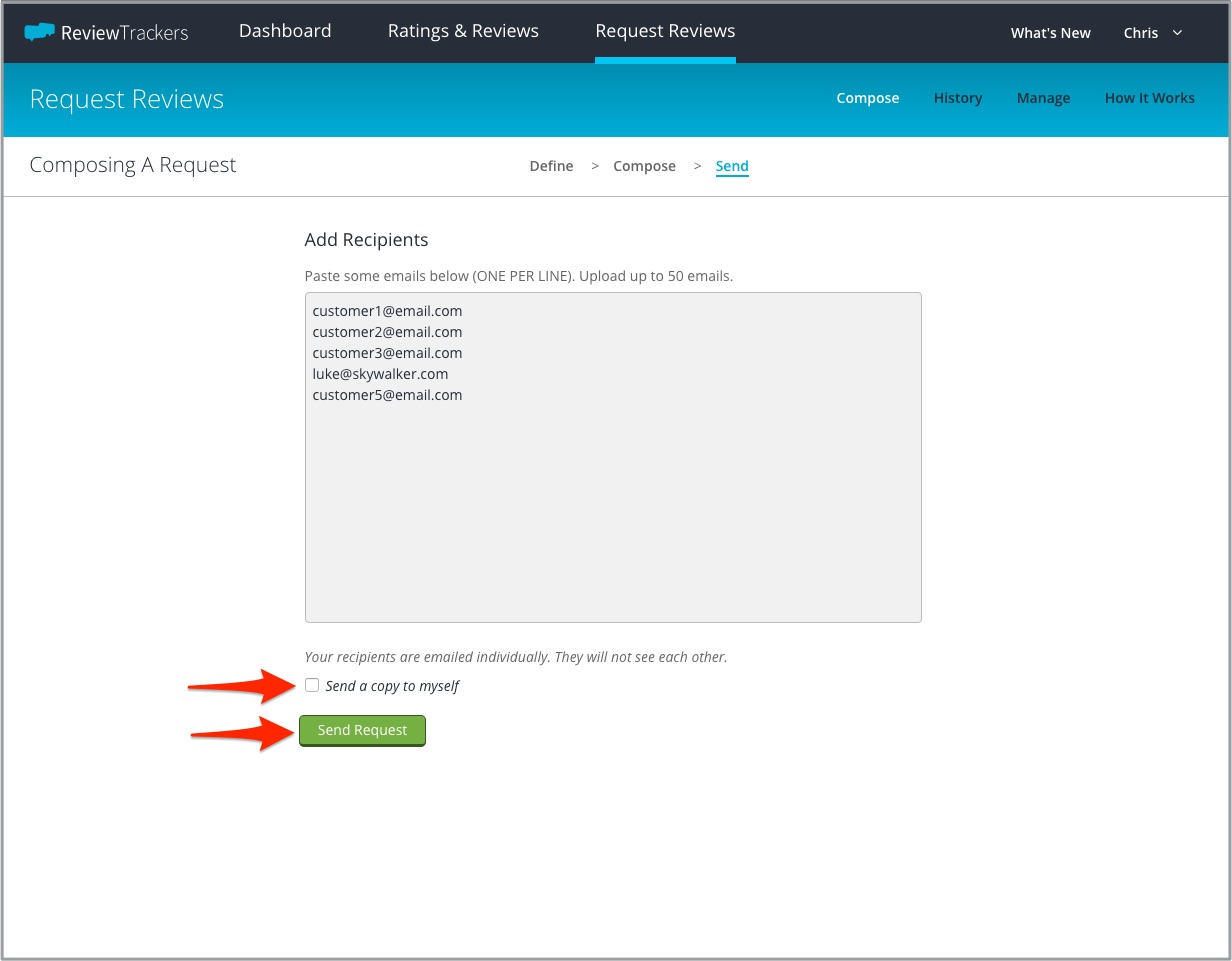 7. Now all you have to do is hit "Send Request" and wait for your feedback!
Request Feedback and Reviews through a Direct URL
Aside from sending emails through the Request Review tab, you also have the option to direct your customers to a unique URL to prompt them for their feedback or request a review. Each location comes with its own unique URLs for both the survey tool and review request landing pages.
To access your Feedback Survey URL, visit Settings > Locations > Choose a Location or view this guide to learn more.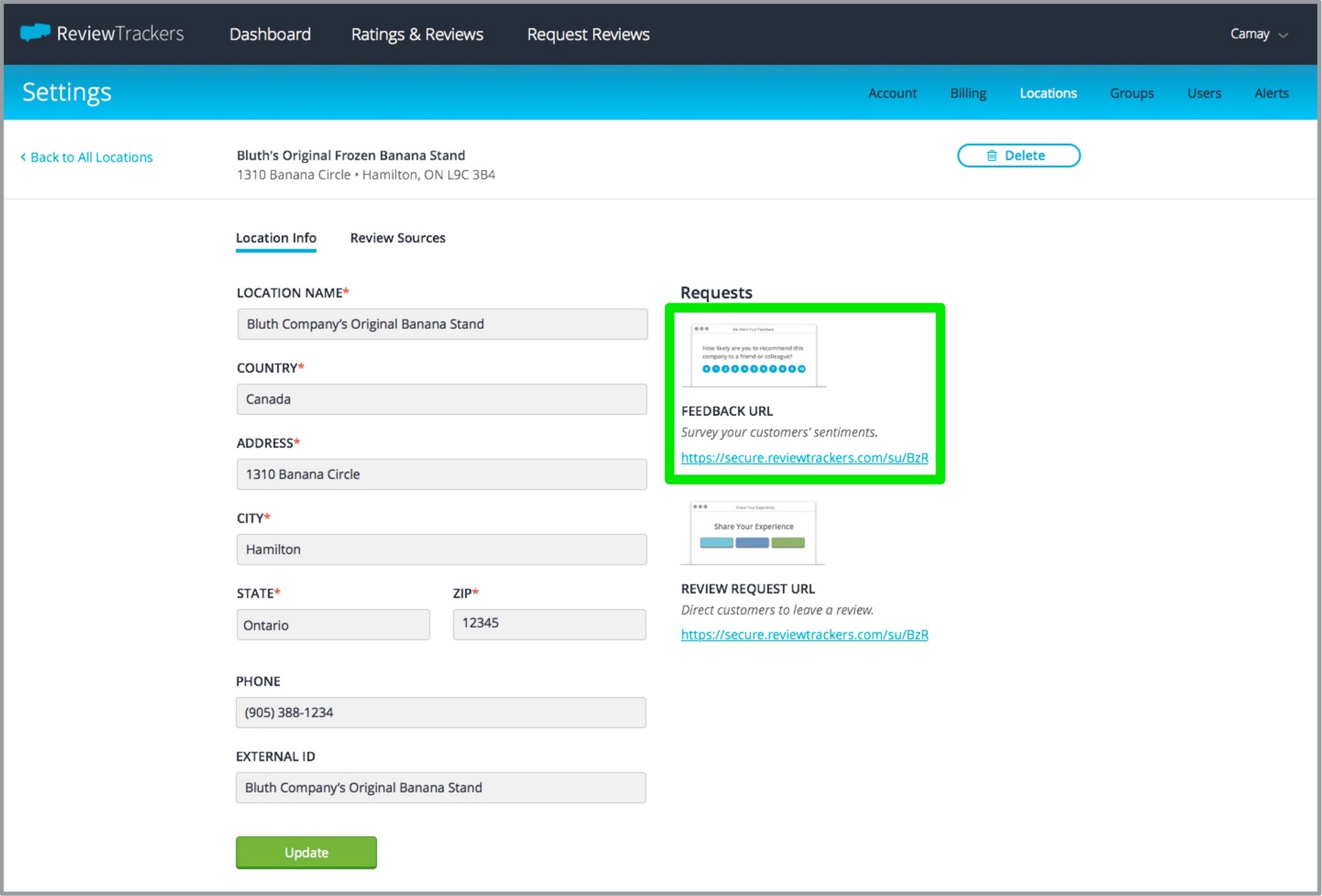 Imagine the Possibilities
Many ReviewTrackers customers like to use these links by masking them with a custom URL such as survey.yourcompany.com or yourcompany.com/feedback in order to share them on receipts, comment cards, packaging, social media, and more! 
Click here to learn how to access your feedback data inside Review Trackers.