Say goodbye to manually editing your CSV reports.
Wondering how many 5-star Google reviews have mentioned your artisan lattes this year? Look no further.
By moving our Export CSV option to the "Ratings & Reviews" tab, we've added new flexibility to our reporting engine which will allow you to filter your results by review source, rating, and even keywords. 
The Filter Navigation Bar is Your Friend
Any criteria set in your filter nav bar will now be reflected in CSV reports. These options include groups, locations, review source, star rating, and your chosen date range.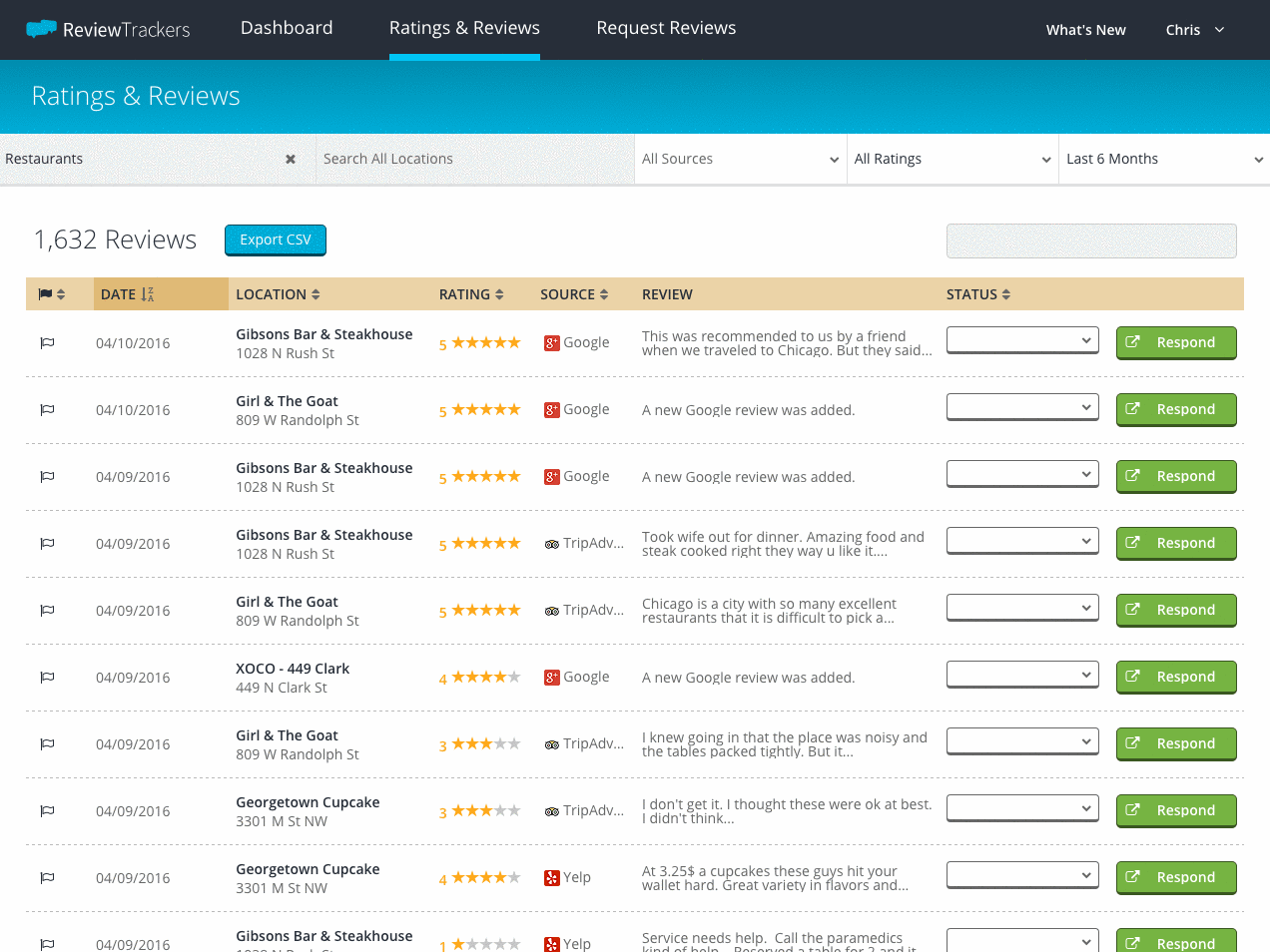 What are people saying? 
The keyword search function is another new member of the CSV reporting suite. With this feature, you're only a click away from having a comprehensive list of every review that mentions the free coffee in your lobby.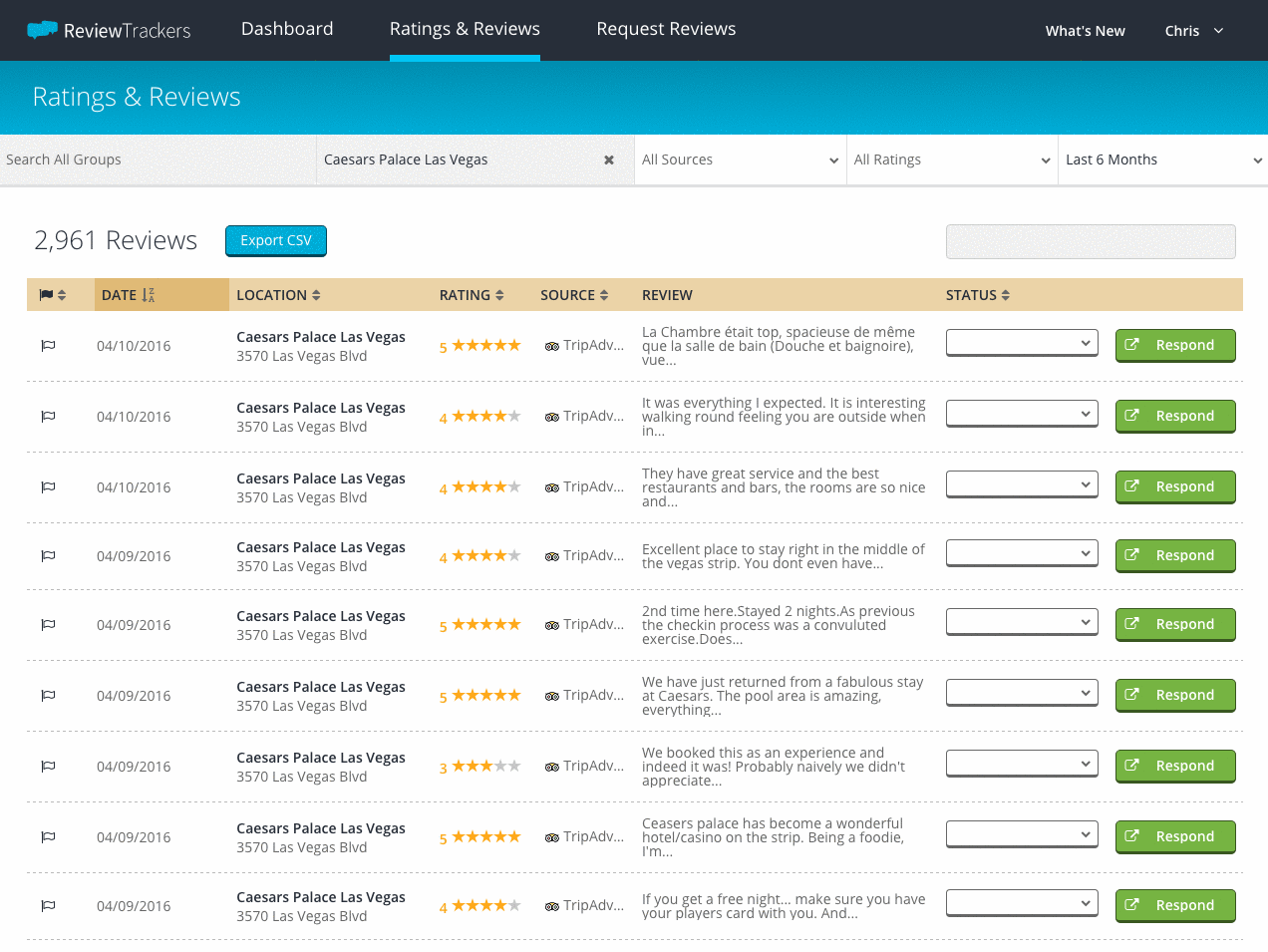 The "Export PDF" option is still available on the Dashboard. PDF Reports will include all graphs and charts displayed on the dashboard, along with the 50 most recent reviews from your designated date range.