Metrics based on sentiment.
A deeper understanding of customer feedback.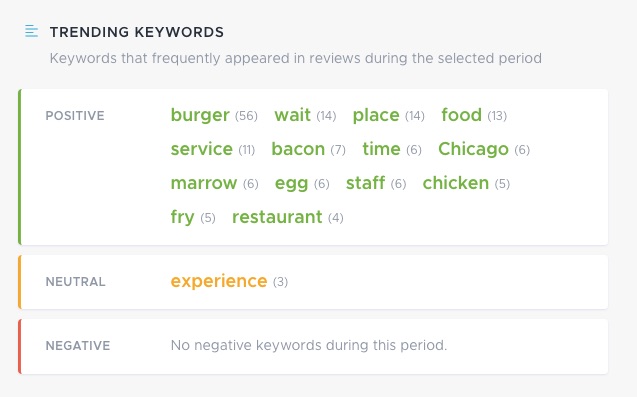 Trending Topics surfaces the words and phrases that appear most frequently in your online reviews.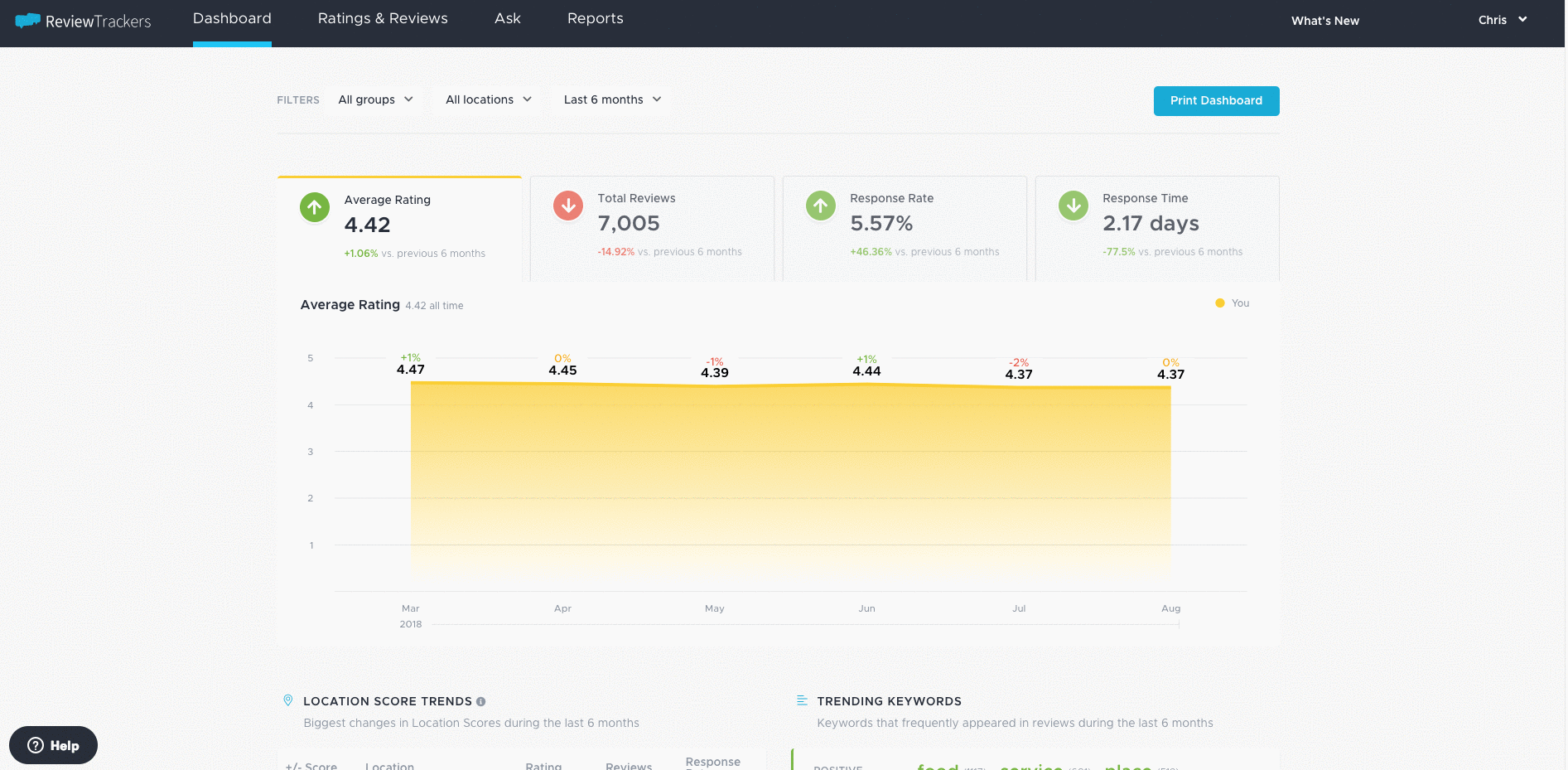 How does it work?
Trending Topics will measure which words and phrases are mentioned most often by customers in your online reviews. You can see the number of mentions of that specific keyword in parenthesis next to the word itself. 
The filter navigation bar at the top of your Dashboard allows you to adjust the group, location, and date range being represented in your Trending Topics.
Did we mention Trending Topics is interactive? Click each word and you're brought to the Ratings & Reviews tab to see a complete list of the reviews that generated this keyword. You can download an instant CSV report to share with your team.
What does it mean?
The Trending Topics section is a great way to draw actionable insights from your online reviews.
Restaurant owners will be able to see which menu items people are raving about, hotel managers will have a quick way to see which areas need more attention, and retail chains will know which locations have the best customer service. All based on real feedback from the people who matter most. 
A few things to note: 
The color is determined by the

sentiment

of a specific phrase or sentence, not the star rating of the entire review. For example, a trending topic "Steak" may appear as green but is surfaced from a 1-star review like "I really love the steak here. It's too bad that their service is always terrible." 
Sentiment

is determined by a proprietary algorithm, which also filters out a list of "stopwords" (ie this, that, and, etc.)
The count next to the keyword shows the number of times a phrase was mentioned for the brand, group of locations, or single location within the timeframe chosen in the filter navigation bar. It is

not

the number of reviews the phrase appeared in, because one word or phrase may appear twice in a single review.