Has this ever happened to you? You just created a new User in ReviewTrackers and noticed that you didn't give them the correct Role and Permissions. Never fear! There's a couple ways to edit these User Roles now. Read on to find out more!
Admins Can Manually Edit These User Roles.
Admins now have the ability to edit a User's Role and Permissions! Just follow the steps below in order to edit:
1. Select "Settings" on the bottom left-hand side.
2. Click the "Users" tab under "Account Management".
3. Next, select the User you want to edit.
4. Scroll to the bottom of the page. You'll see a section labelled "User Permissions." Click the "Select an Option" drop-down list and select the User's new role.
5. Click "Update Info." Now your User has been updated!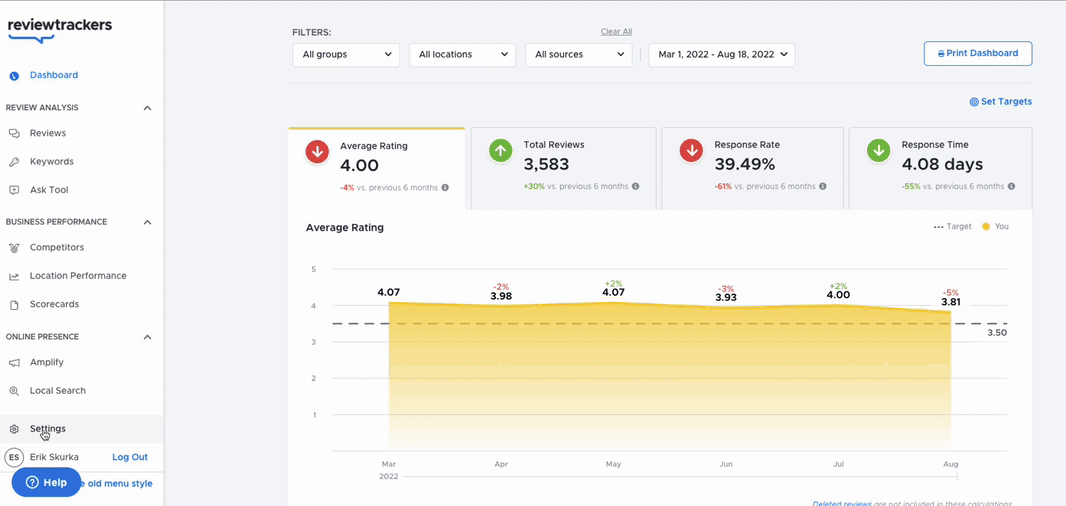 Email Support.
You can still contact us at support@reviewtrackers.com and we'll be able to edit your Users for you. In your request please include the user's name, email, current permission level and what you'd like to change it to.
Delete and Re-add the User.
You can also always delete the user, and then create them as a new user with the correct permissions.
Here's a list of the different user types and permissions available too.