Follow the directions below in order to remove a source from your Competitor Reports:
1. Navigate to the "Competitors" section of your Dashboard.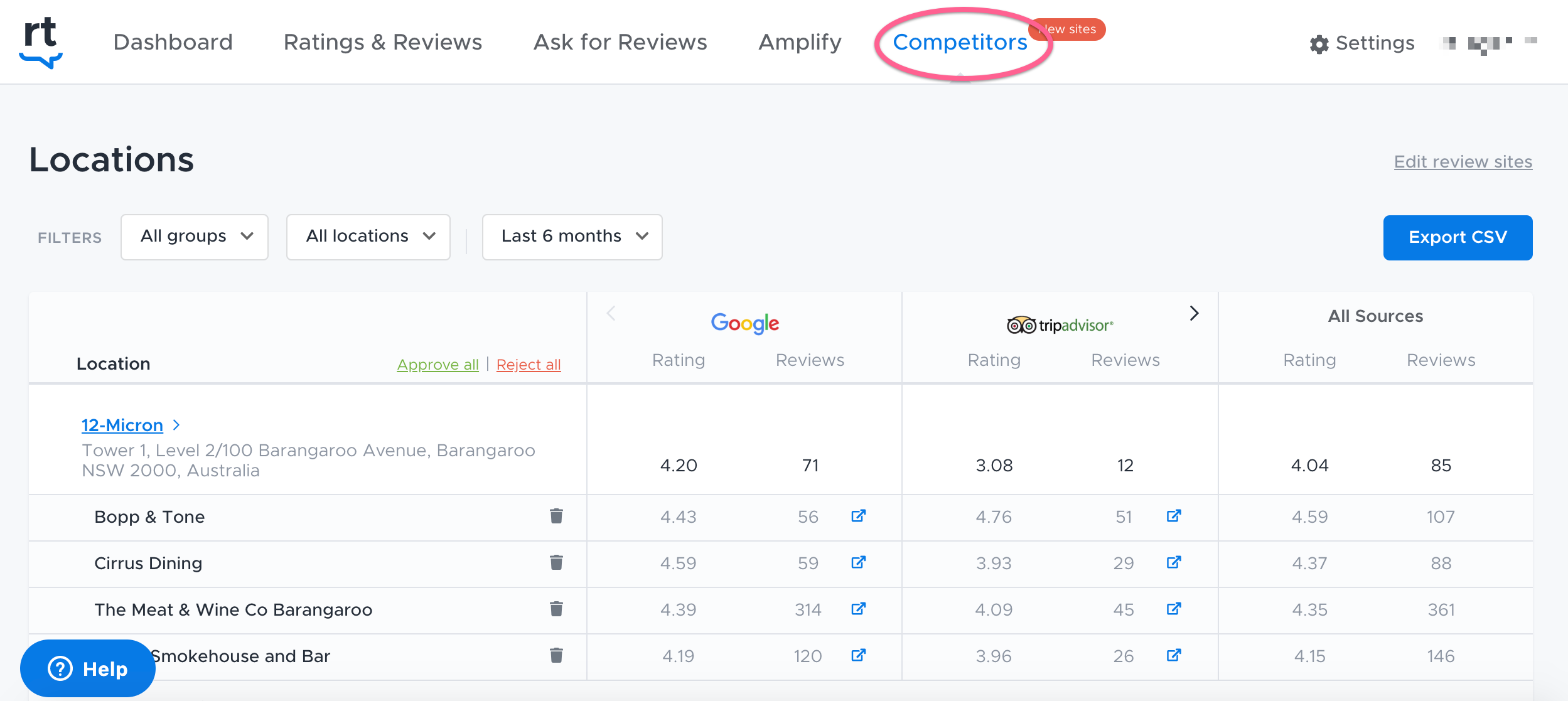 2. Select "Edit review sites" in the upper right corner.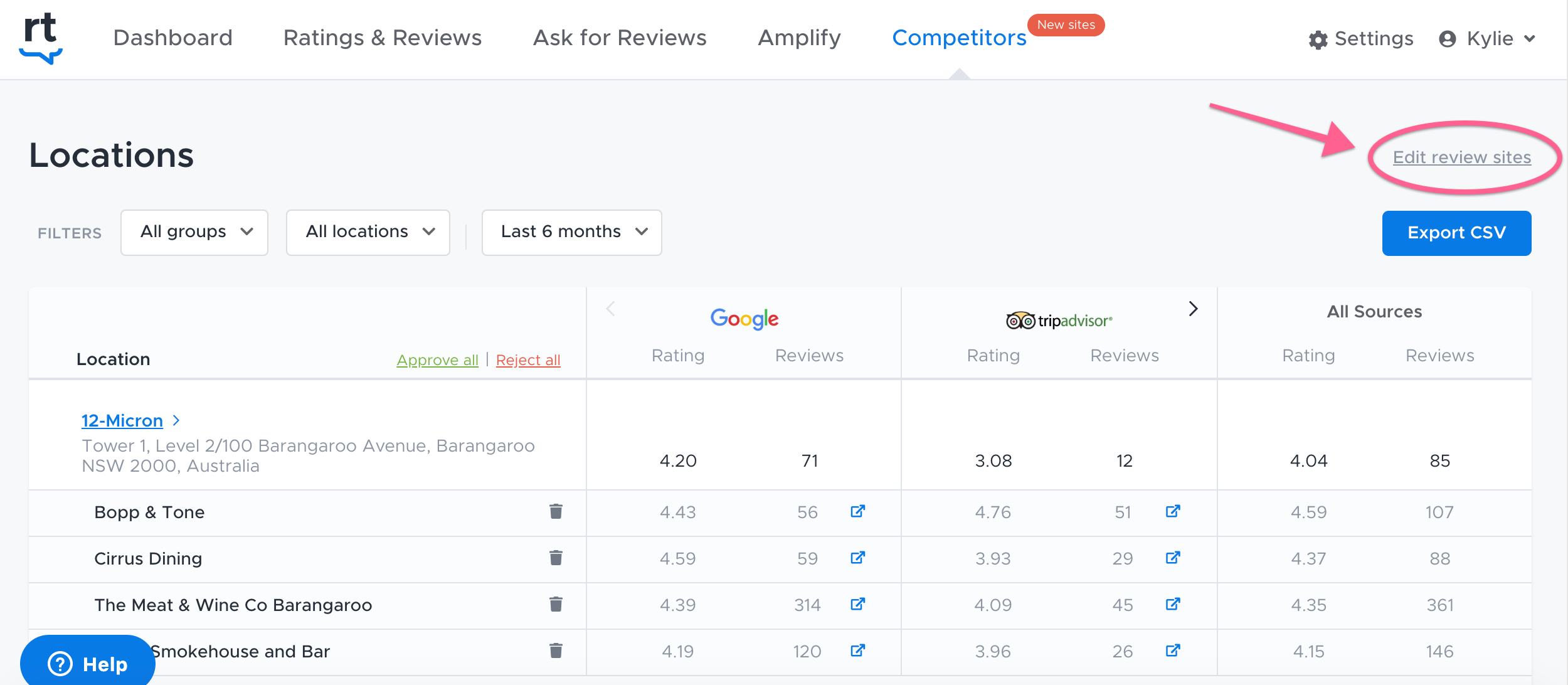 3. Check or uncheck the box next to the sites you want or don't want.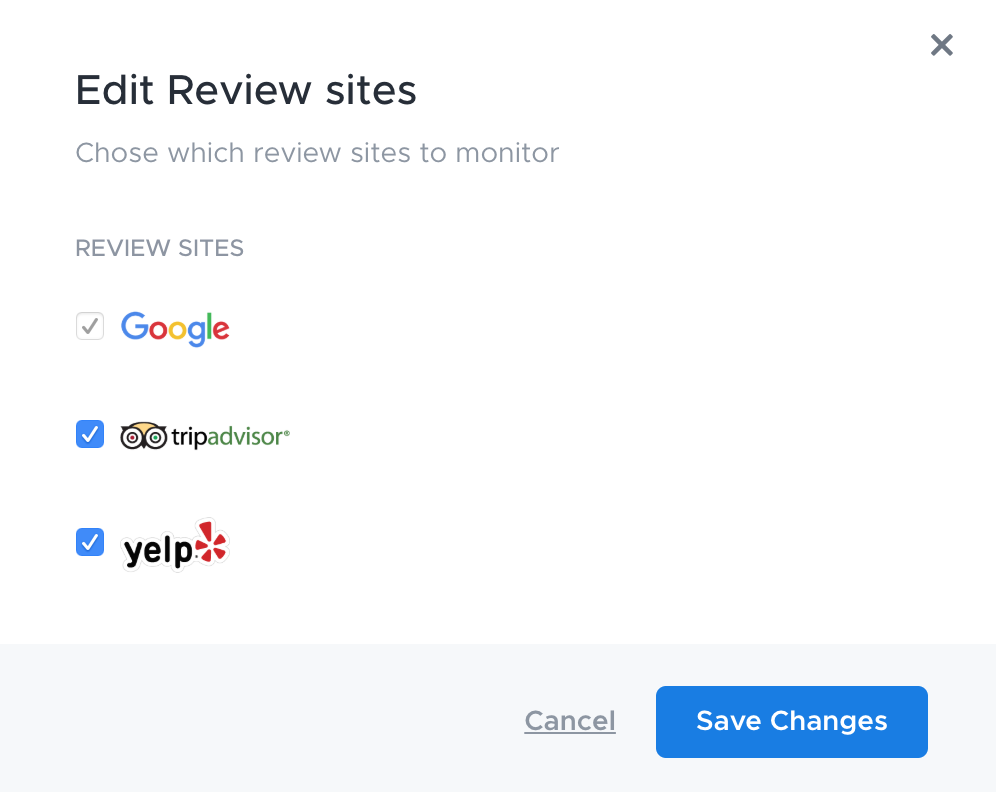 4. Click the "Save Changes" button to reflect your customized Competitors Report!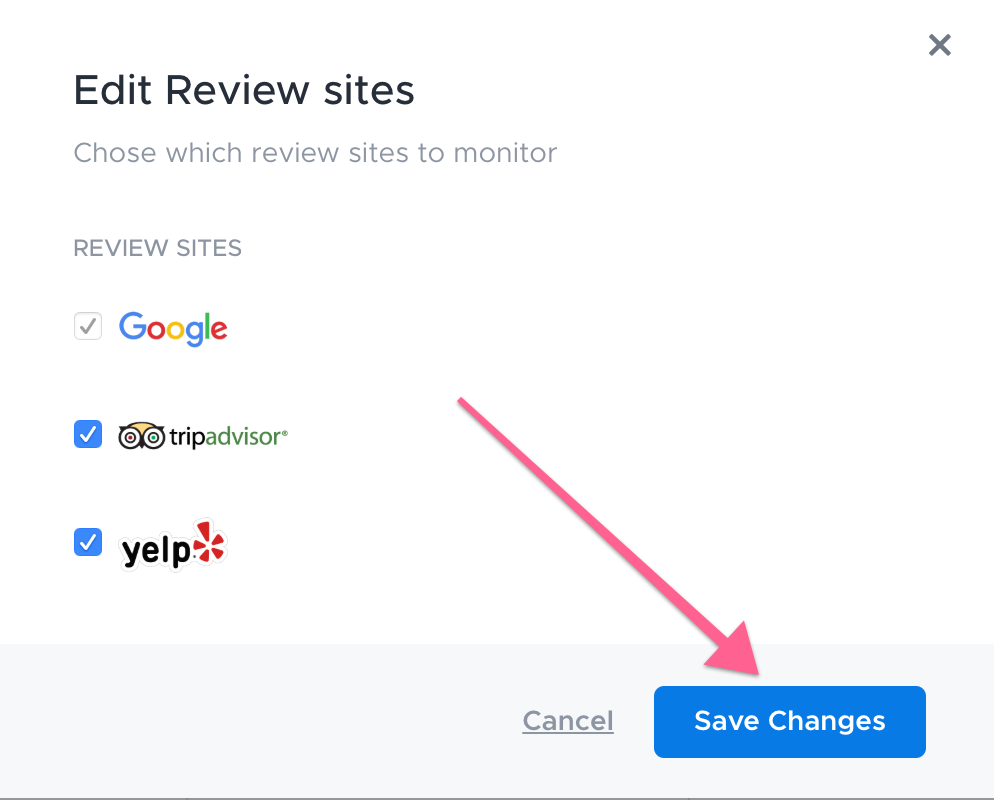 Note: Google is a required source and cannot be removed.