Experience Analysis leverages AI to organize trends across all reviews and customer feedback, enabling businesses to prioritize where to focus their efforts and on what.
By categorizing feedback, businesses have the ability to identify how much people are talking about value (for example) and if it is being discussed positively or negatively. And further, hone in on exactly what complaints people have to drive change and retain more customers!
Businesses using this tool can gain a competitive edge. Detecting trends across diner feedback enables restaurants to create the experiences that meet their diners needs and expectations, and will drive happiness and loyalty!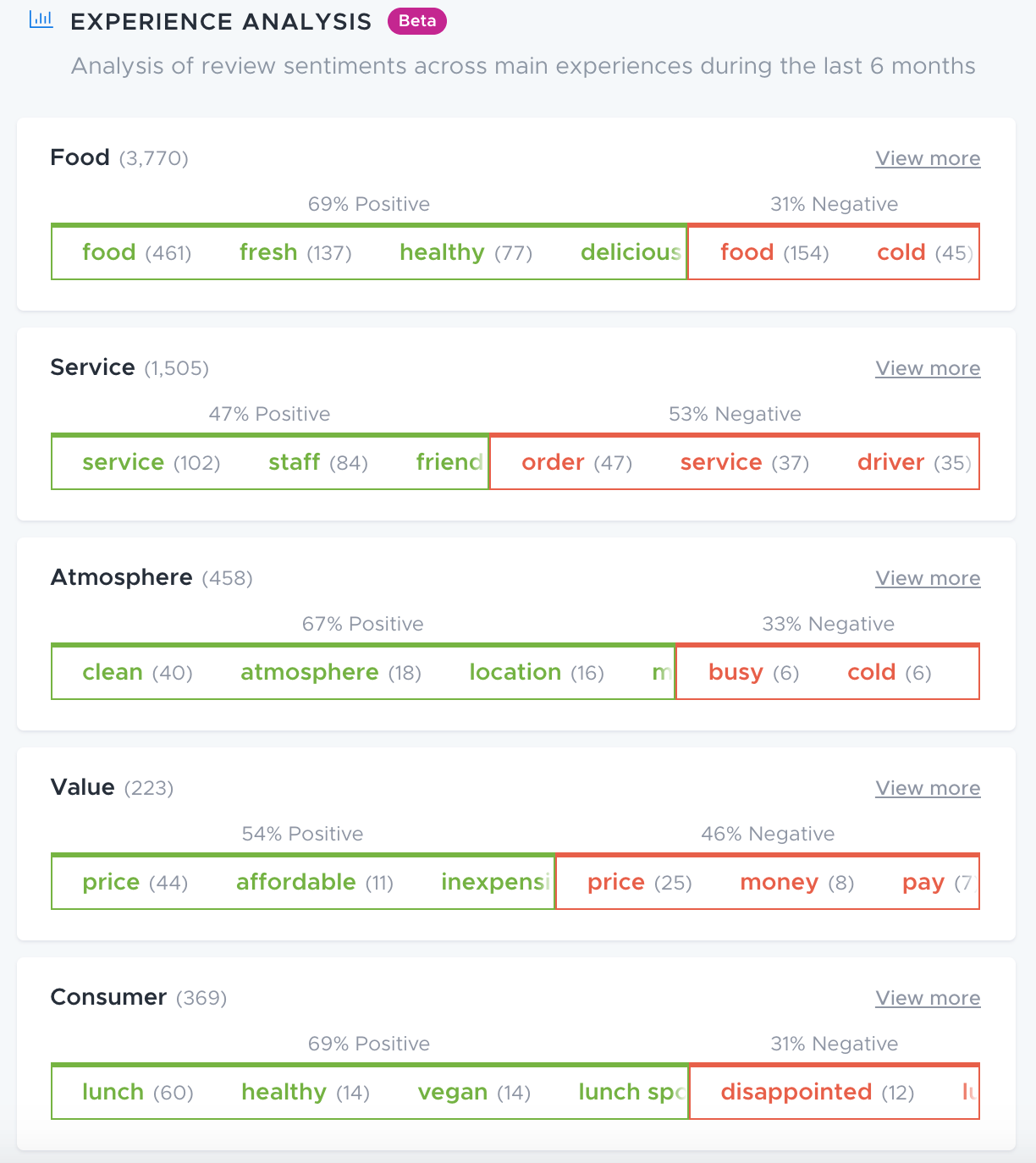 We have identified the top categories for the restaurant industry:
Food - Analyzes with the quality and taste of your food.
Service - Examines the standard of your service.
Atmosphere - Informs you of customer thoughts on the vibe of your restaurant.
Value - Explains how your customers view your pricing.
Consumer - Provides data on the reason for the customer's visit. Some examples may be a g

reat lunch spot, celebrating an anniversary, kid friendly, vegan, date night etc.
We hope this new analytic tool will give your business the competitive edge to keep succeeding! As always, please reach out to support@reviewtrackers.com if you have any questions.