Publishing your correct Local Listings information is the first step in managing your listing information. Please follow the steps below to ensure your data is ready to be distributed across our network of directories.
1. First, you're going to want to make sure your ReviewTrackers account is integrated with your Google My Business account. If this is not showing as connected, click "Sign in with Google" and follow the prompts to connect your account. More information on how to integrate with Google can be found here.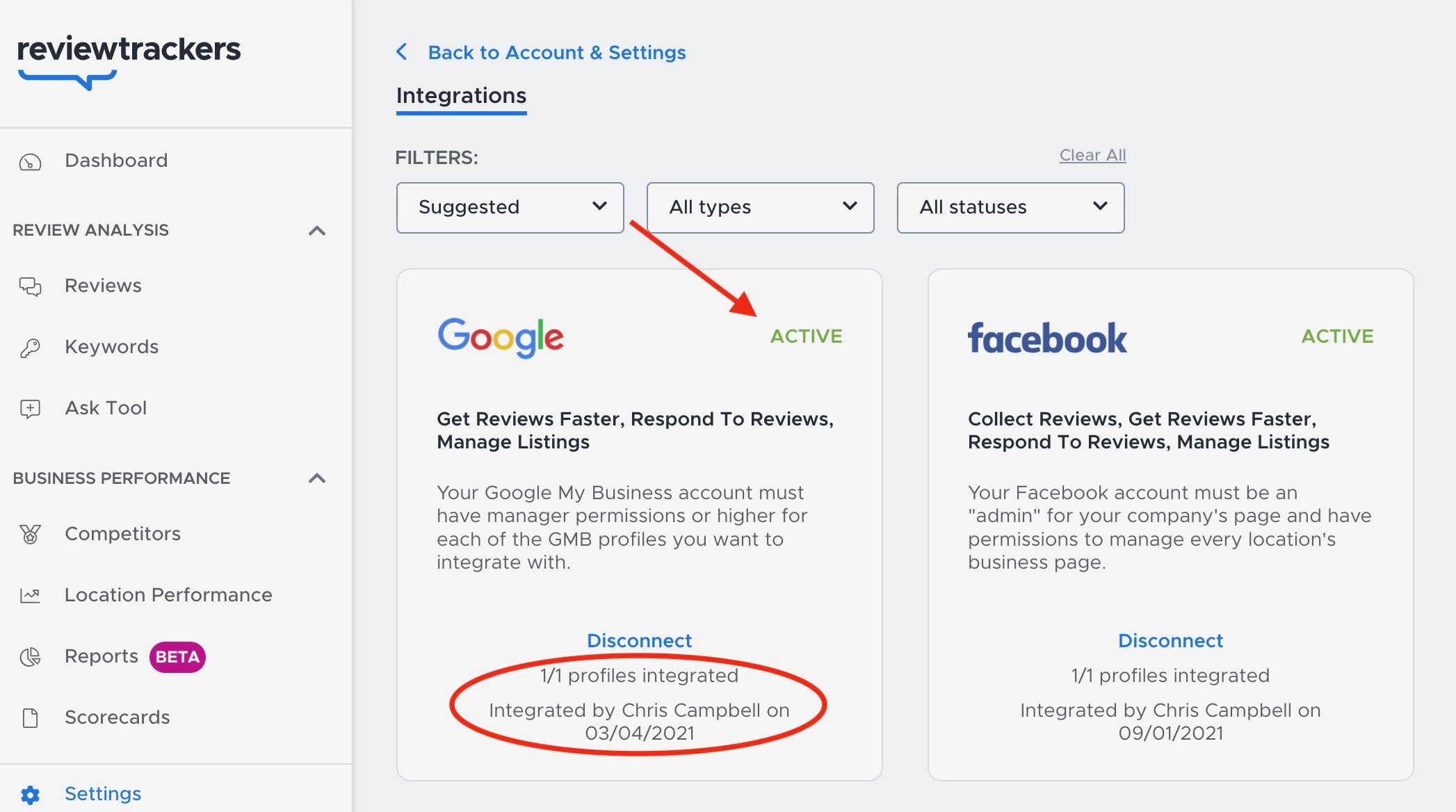 2. Next, you will need to verify the accuracy of your location information. Click "Settings" in the bottom left corner of the platform and navigate to the "Locations & Groups" section to bring you to a list of your locations. From here, click on the first location listed to see the details of your listing. Click "Edit Location" if any changes are needed.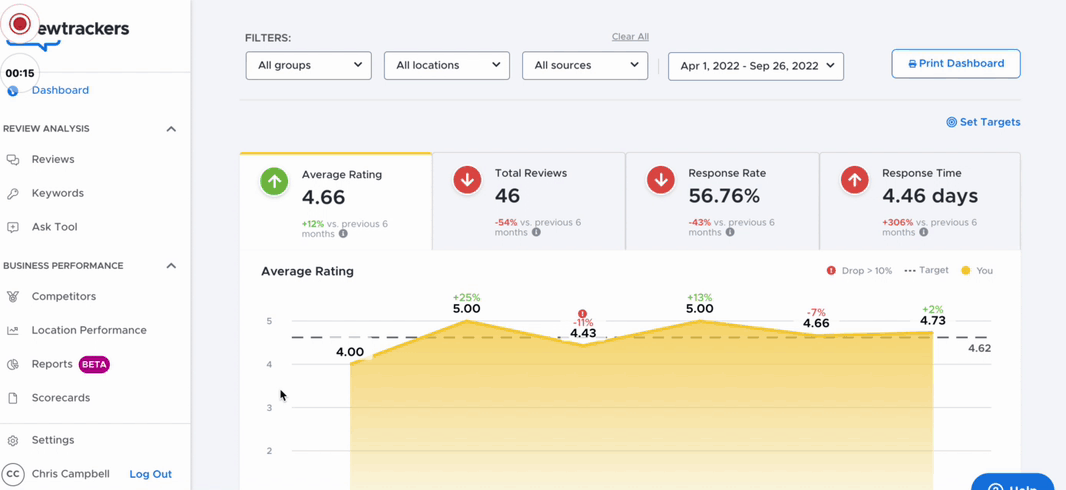 3. Confirm that your Business Name, Address, Phone Number, Website, Category and Operating Hours are accurate or make any edits as needed. You can also click the "Sync with Google" button to see what's currently only Google and overwrite the existing data in ReviewTrackers with the click of a button! When you've confirmed that your data is accurate click "Save".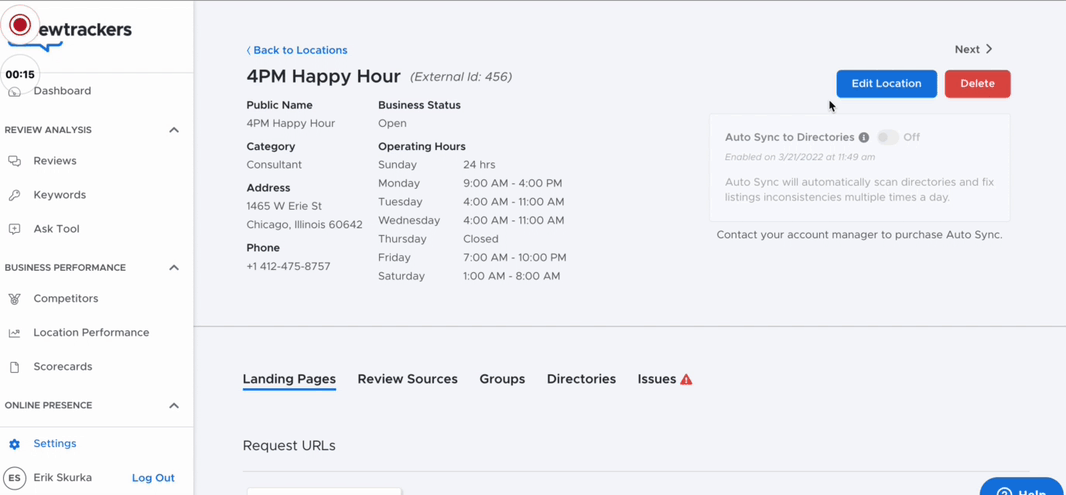 4. Next, switch the "Auto Sync" toggle to On.
*If you do not currently have the ability to enable Auto-Sync and would like to add this to your account, please reach out to your Customer Success Manager or email us at support@reviewtrackers.com.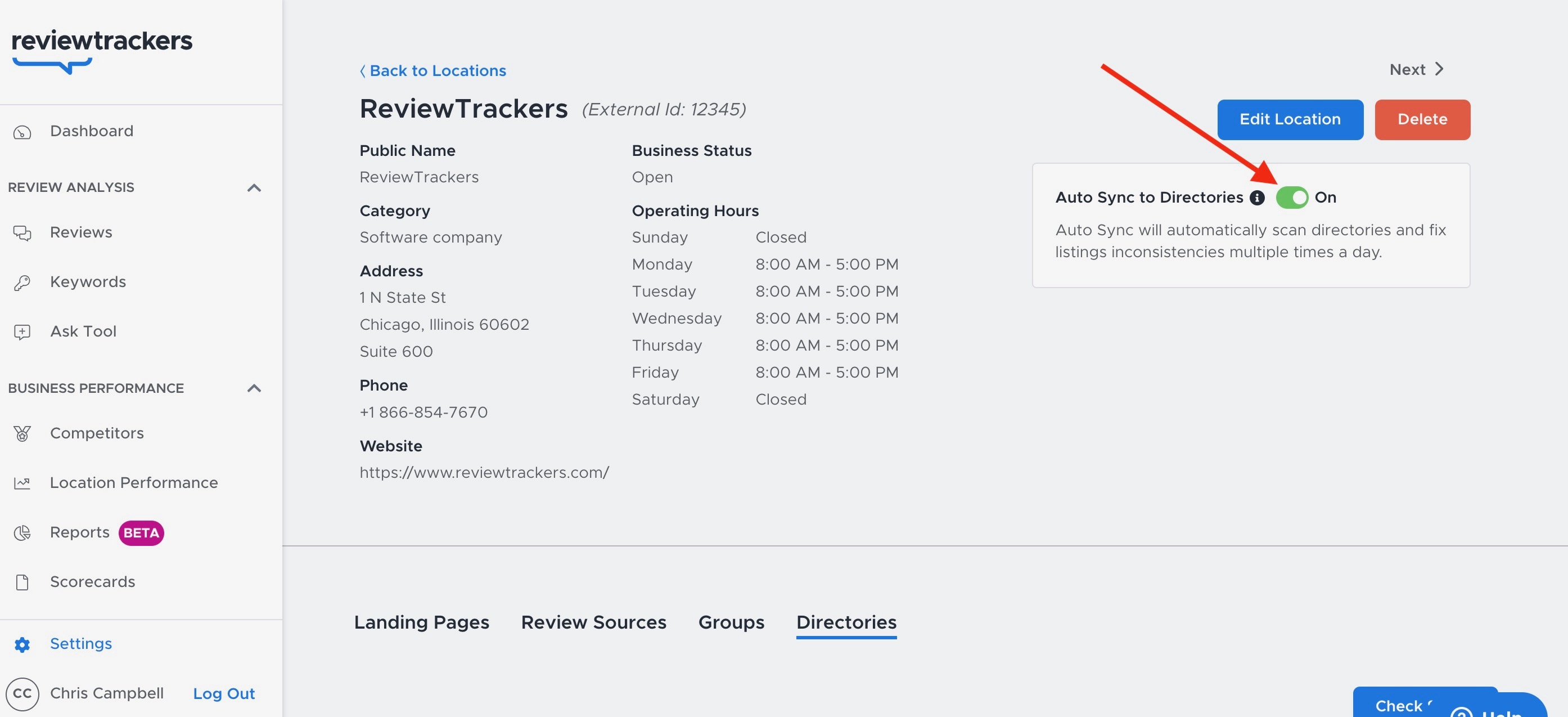 5. Once completed, you'll see a new "Directories" tab appear on the Location detail page. Click on "Directories" to see the status for each of the various directories. In instances where you see "In Progress" we are actively working to update the directory with the correct information. This may take several days to complete. Finally, once everything syncs up, the Status will change to "In Sync".

These are all the steps necessary to start managing your Local Listings right here in ReviewTrackers. Please reach out to support@reviewtrackers.com if you have any questions or issues publishing your listings and we'd be happy to help!