ReviewTrackers new Industry Benchmarks have been rolled out and you can access them right now in your Dashboard's Experience Analysis section! Read on for some helpful info about these benchmarks and how you can use them to improve your business today.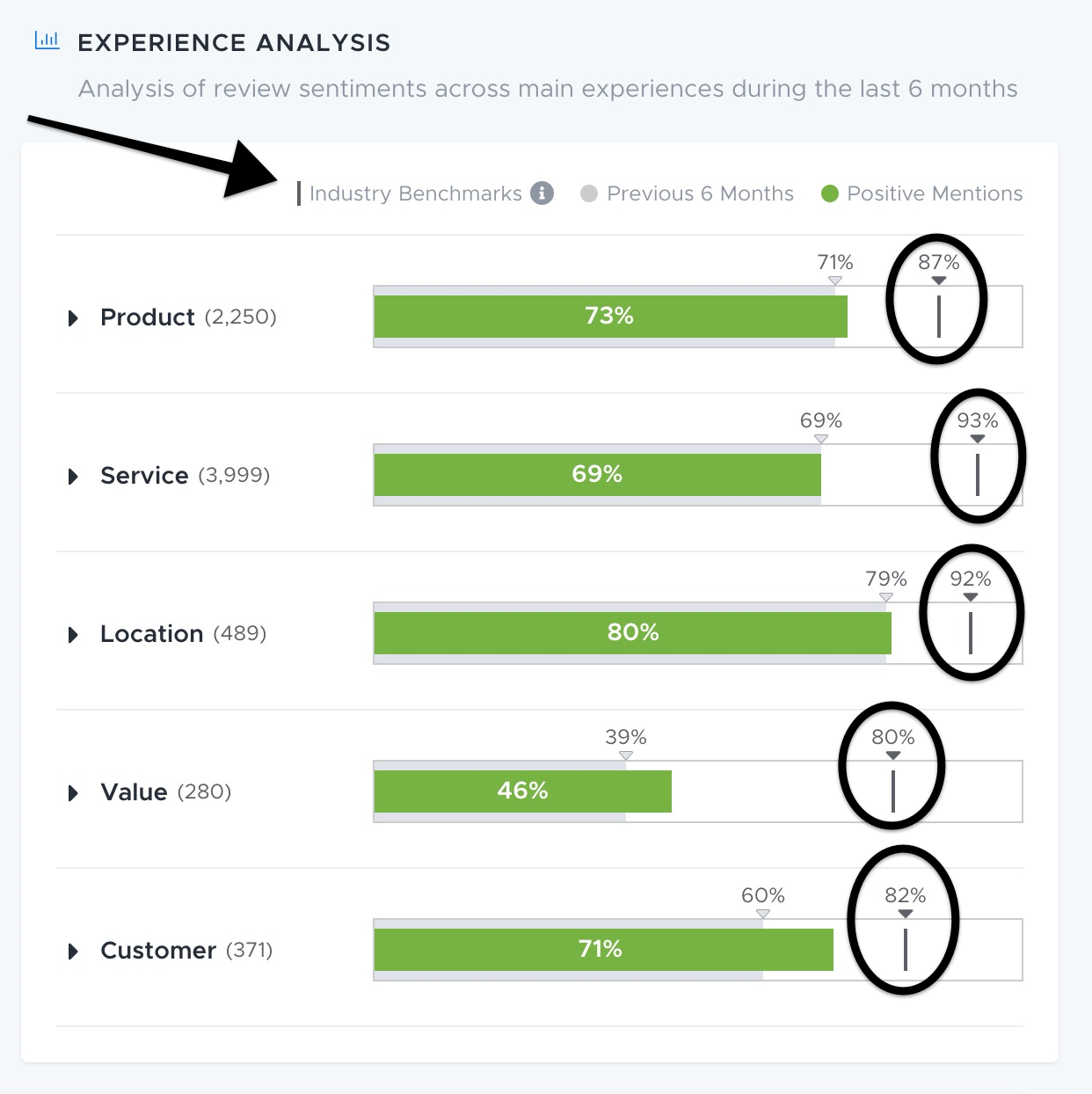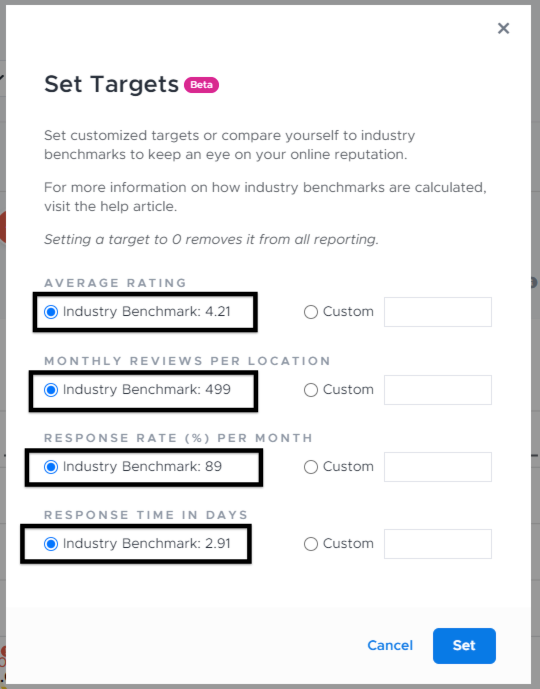 What are the Industry Benchmarks?
Industry Benchmarks set a standard for digital reputation performance that is associated with leading operators in each industry. Benchmarks are meant to be used as an aspirational reference and a check on internal business performance.
Who are industry leaders?
Industry leaders are locations that achieve digital reputation results that place them within the top 10th percentile of their industry in each measured category.
For example, a restaurant location that achieves a rating of 4.21 with 499 monthly reviews outperforms 90% of other locations in the restaurant industry.
How are the benchmarks calculated?
ReviewTrackers has collected and analyzed over 21 million reviews for over 370 thousand locations that were posted in 2020 for English-speaking countries. This includes data from ReviewTrackers customers and other businesses.
Every location in the dataset is ranked within their industry in each performance category. Then the top 10% of performers in each industry are identified and their digital reputation indicators are set as benchmarks. These benchmarks are reviewed and adjusted every quarter! You can see our latest industry benchmarks data on our blog.
We're hoping that our Industry Benchmarks give you the motivation and clarity you need to help improve your online reputation. Reach out to us at support@reviewtrackers.com if you have any questions and happy tracking!