Request Feedback and Reviews through a Direct URL
Aside from sending emails through the Request Reviews tab, you also have the option to direct your customers to a unique URL to prompt them for their feedback or request a review. Each location comes with its own unique URLs for both the survey tool and review request landing pages.
To access your Feedback Survey & Review Request URLs:
1. Visit Settings from the dropdown menu in the upper right corner.
2. Click the Locations tab.
3. Choose a Location. Both unique URLs will appear on the righthand side of the Location Info page.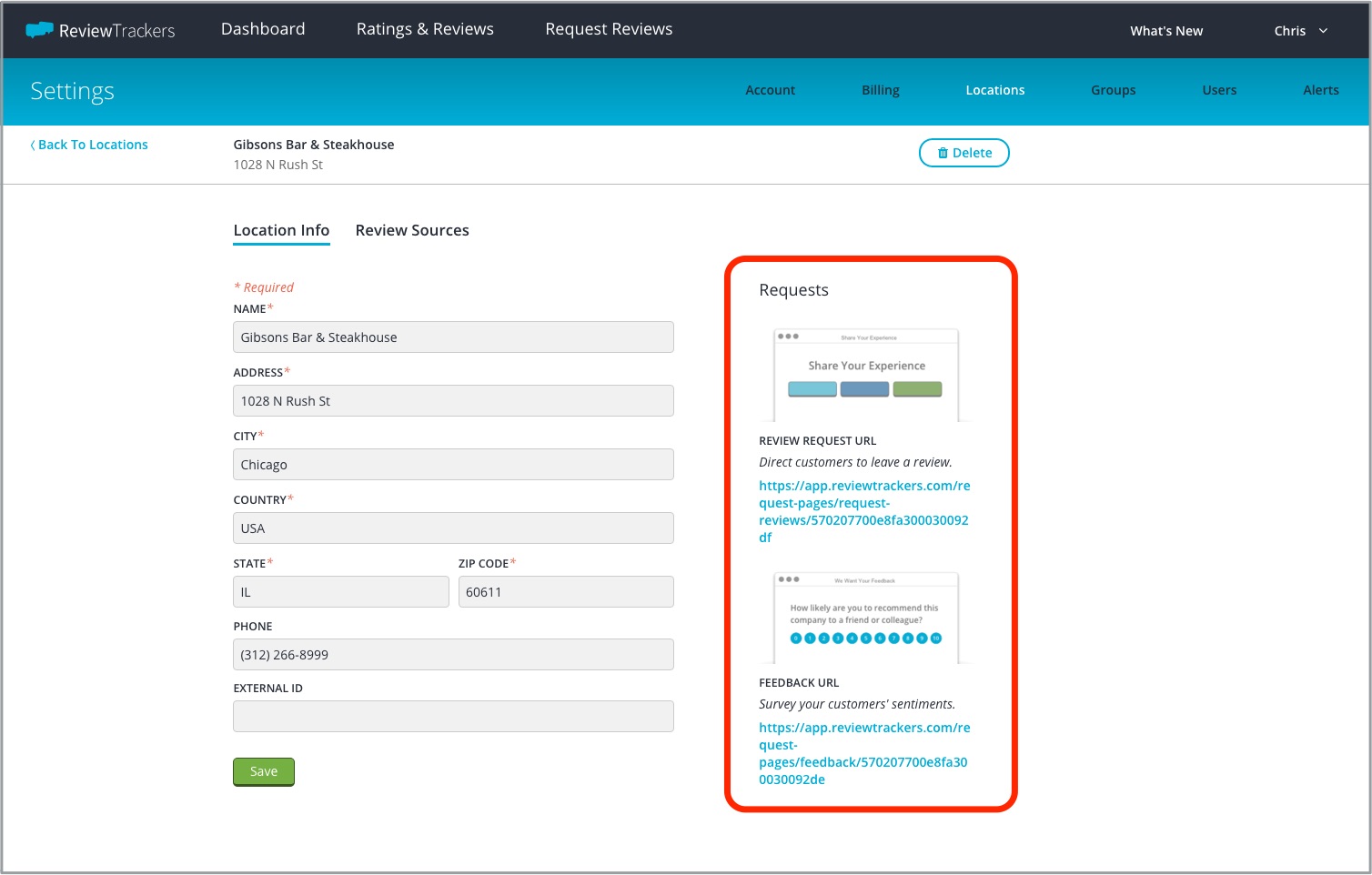 Imagine the Possibilities
Many ReviewTrackers customers like to use these links by masking them with a custom URL such as feedback.yourcompany.com or yourcompany.com/reviews in order to share them on receipts, comment cards, packaging, social media, and more! 
Here's what your customers will see...
If they choose a positive rating (7-10) via the Feedback Survey URL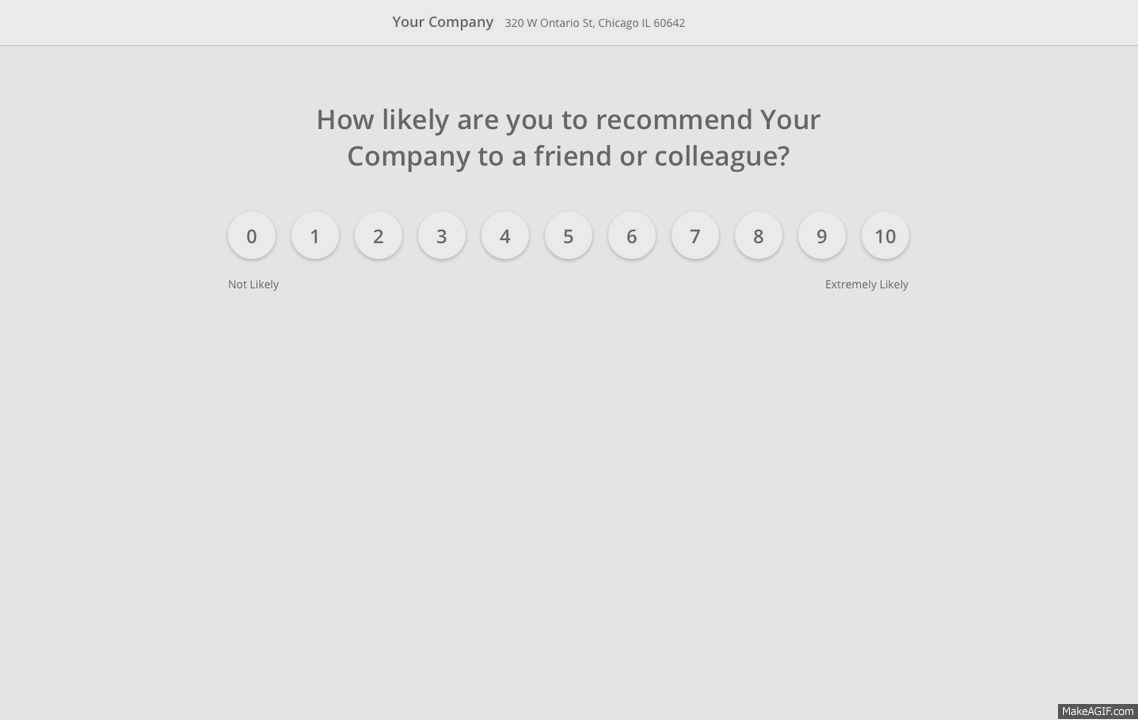 If they choose a negative rating (0-6) via the Feedback Survey URL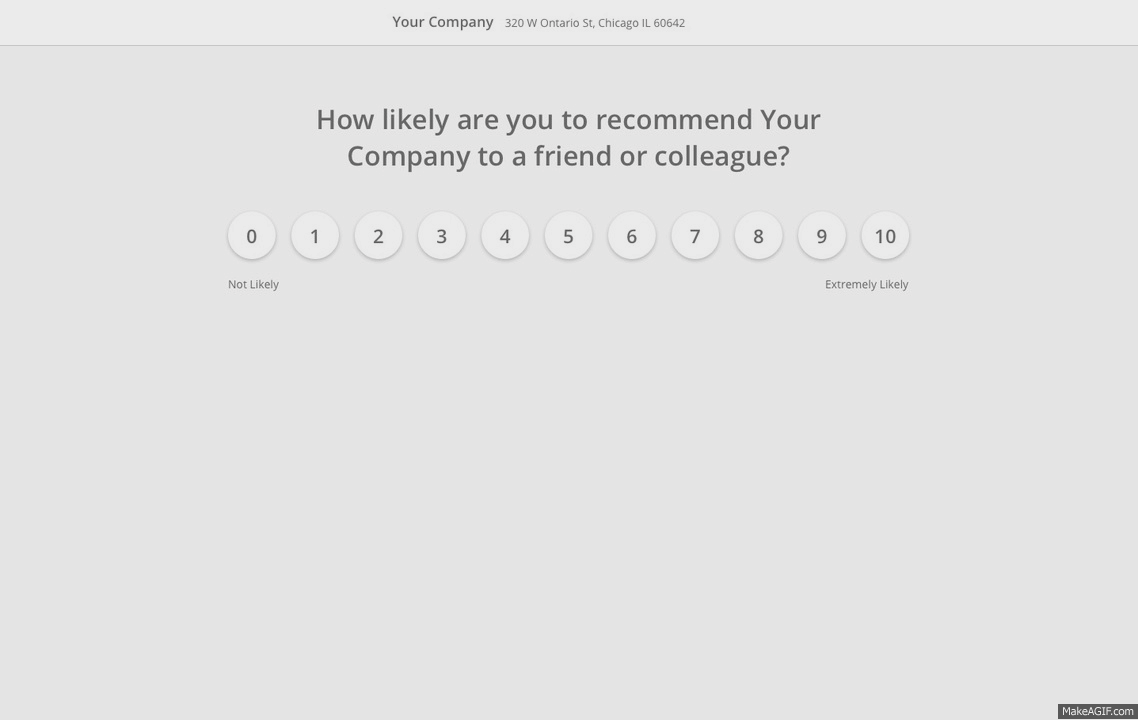 If they visit the Review Request URL