ReviewTracker's diverse template customization tool ensures you can create and save the best messaging to send to your customers. Follow the steps below in order to save the correct template as your default request option! (Note: Setting a default template is User Specific. An Admin can't set the default template for their account and have that trickle down into other User profiles. So make sure each User knows the process below if you're having multiple Users send Ask Campaigns).
1. Input your recipients under the "Recipients" tab.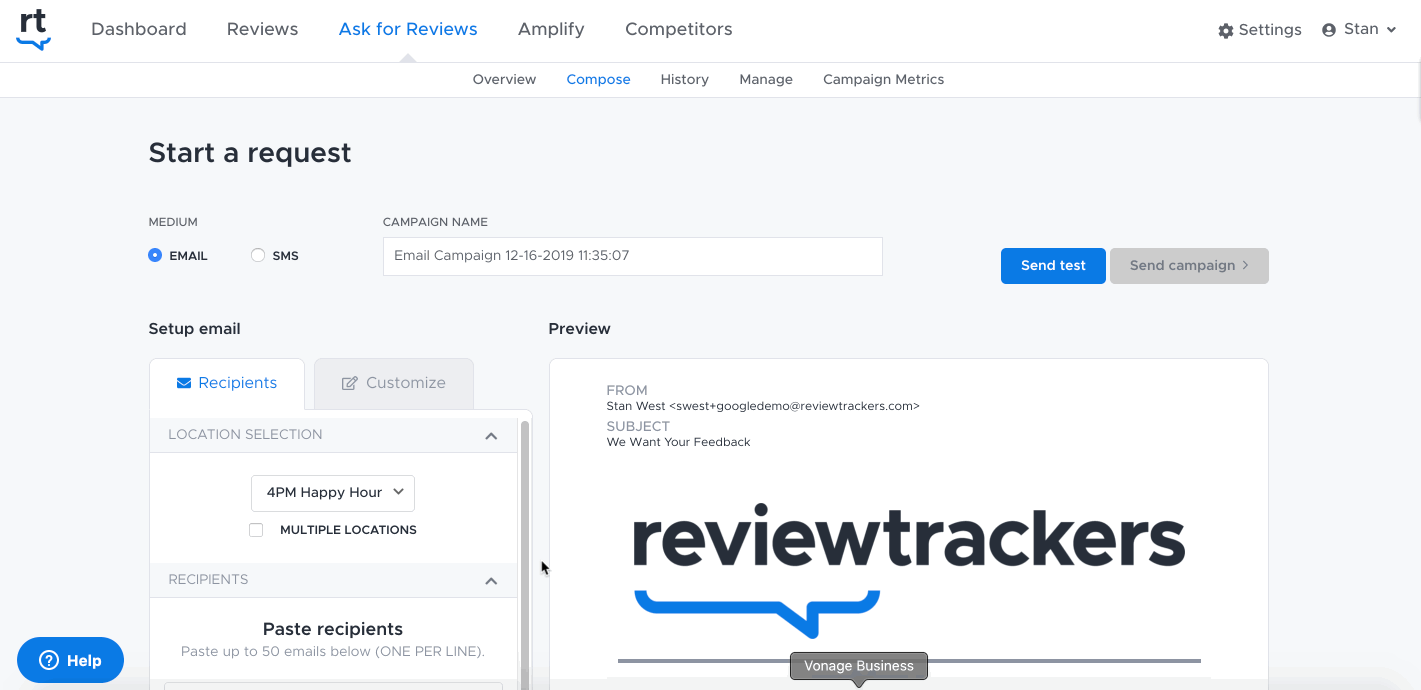 2. Click the "Customize" Tab and choose the Template you want to be the default option under the "Template" drop down menu.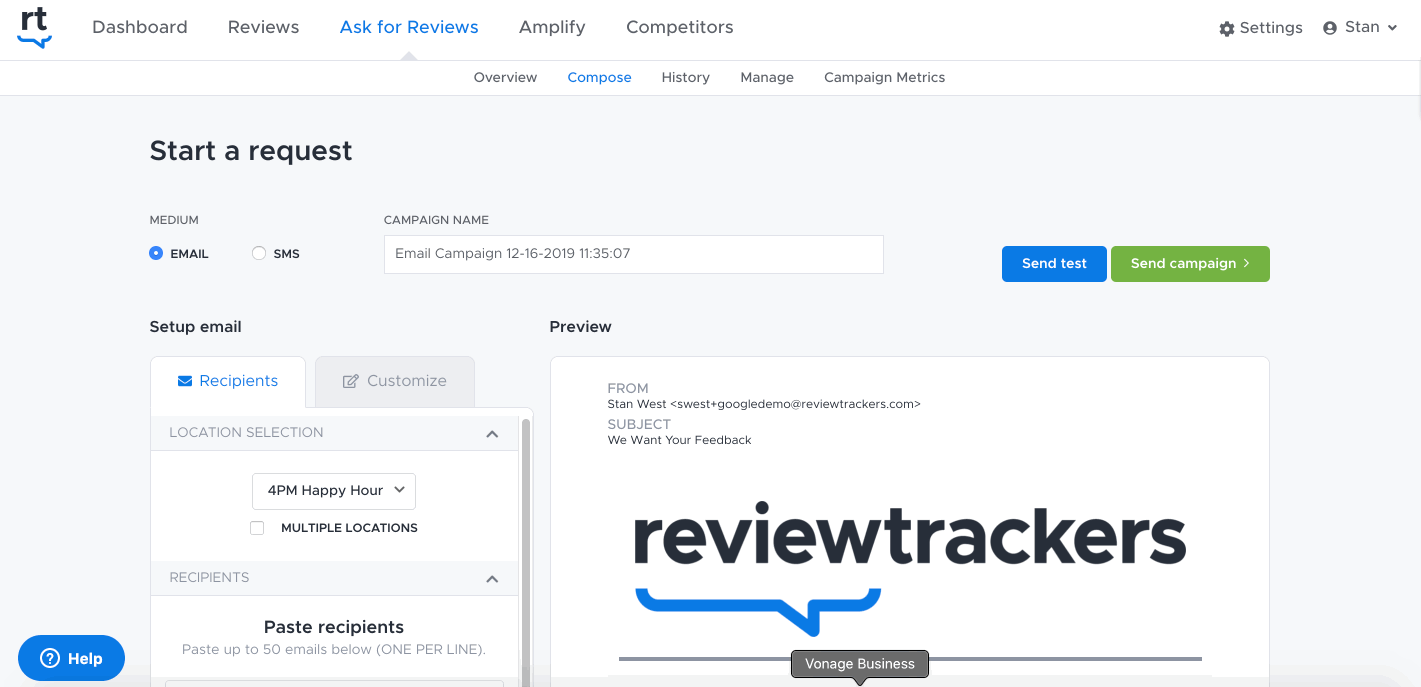 3. Click the "Send Campaign" button. You will then see a pop-up window asking you if you're sure about sending your Review Request. There is a checkbox in this pop-up window that will allow you to save your Template as the Default! Check that box and then confirm your request.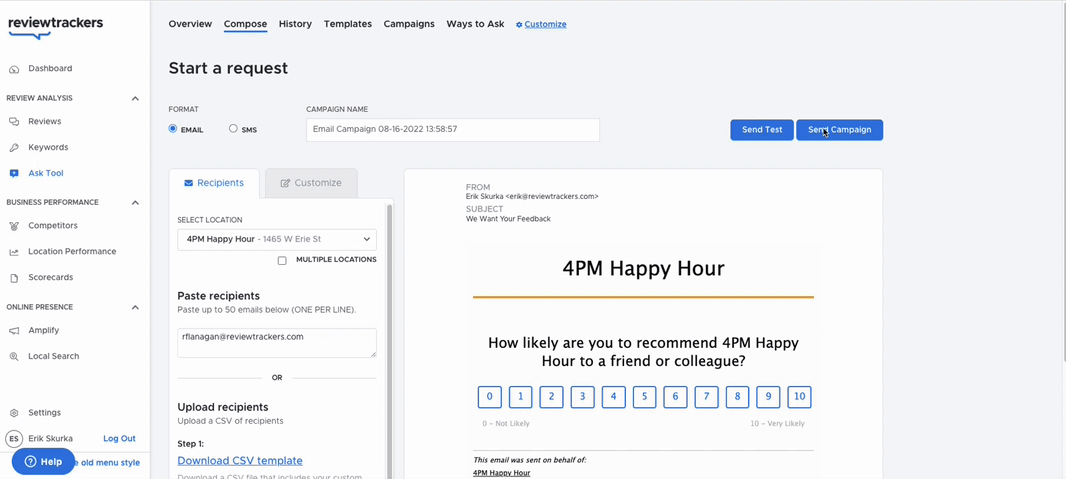 4. Navigate back to the Ask Tool and see that your saved Template is now the Default option.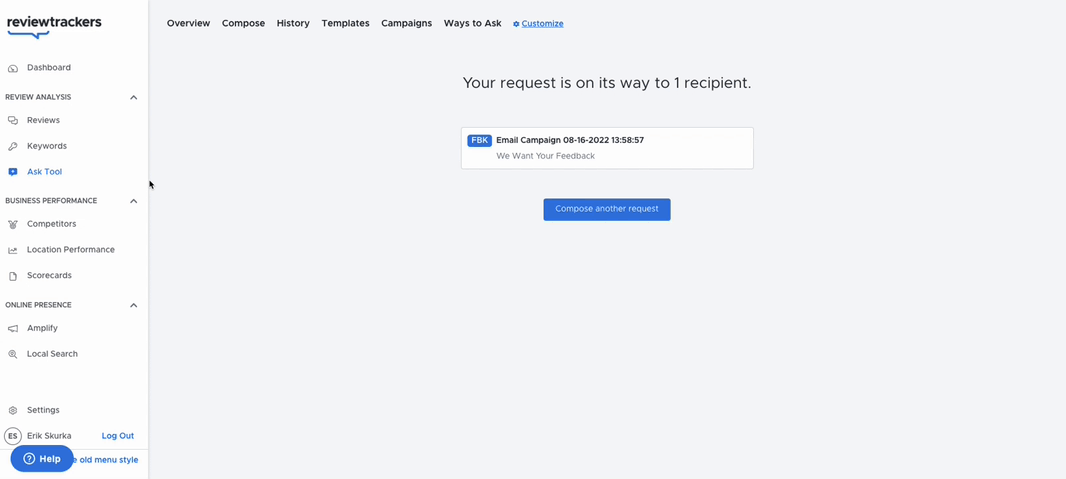 That's all you need to do to ensure you're using the correct template for each of your requests! If you need anything else, feel free to reach out to us at support@reviewtrackers.com and we'd be more than happy to assist.