Interested in viewing data and reports for a group of related locations? Read on to make it happen!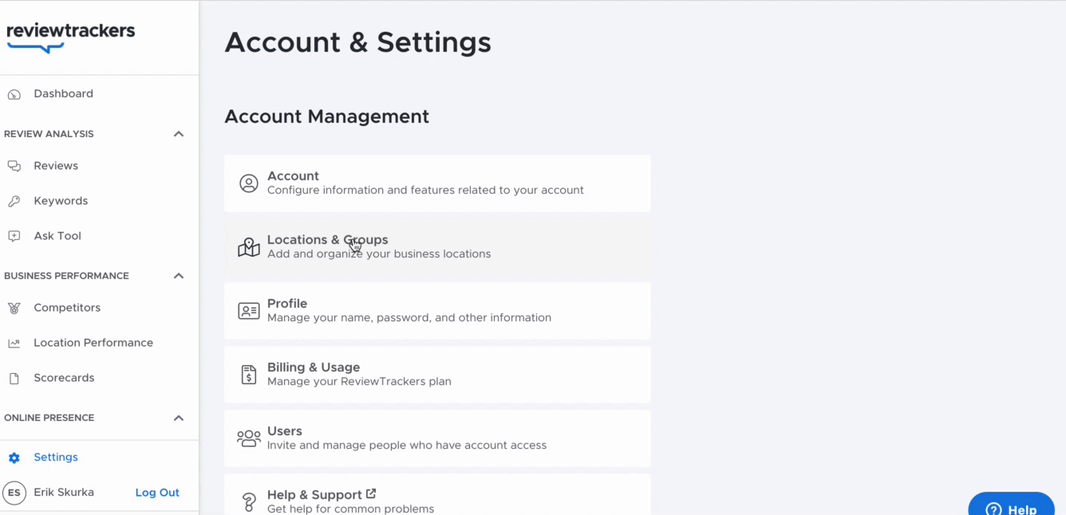 Create a Group of Locations:
1. Select "Settings" in the lower left corner.
2. Click the "Locations & Groups" tab and find the "Groups" subsection.
3. Next, click "Add Group."
4. Enter the Name you'd like to save this group as (for example: Northwest Branch or Franchise Locations). Click "Next."
5. Search for the locations you'd like to add to this Group, or select them from the list provided. Click the + symbol to add them.
6. Click "Save" to finish creating your group.
In addition to consolidating data and reports, you can also use Groups as a shortcut when assigning locations to users, alerts, and request templates!