We're excited to announce our new integration with Tableau! If you already have a Tableau account, you can take advantage of our integration by following the steps below:
1. Navigate to your "Reviews" section and click on the "Export to Tableau" button at the top of the page.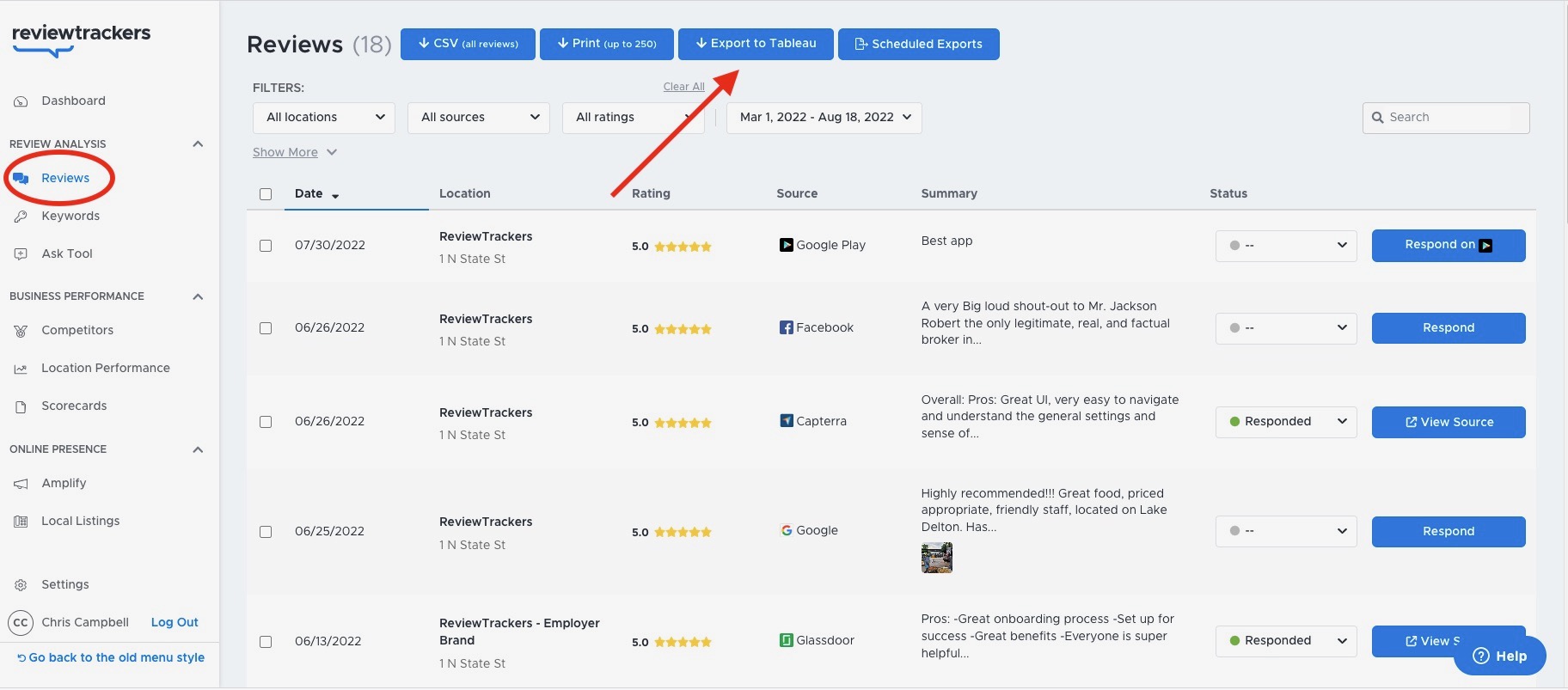 2. Copy the review feed URL you've been provided into Tableau's Web Data Connector.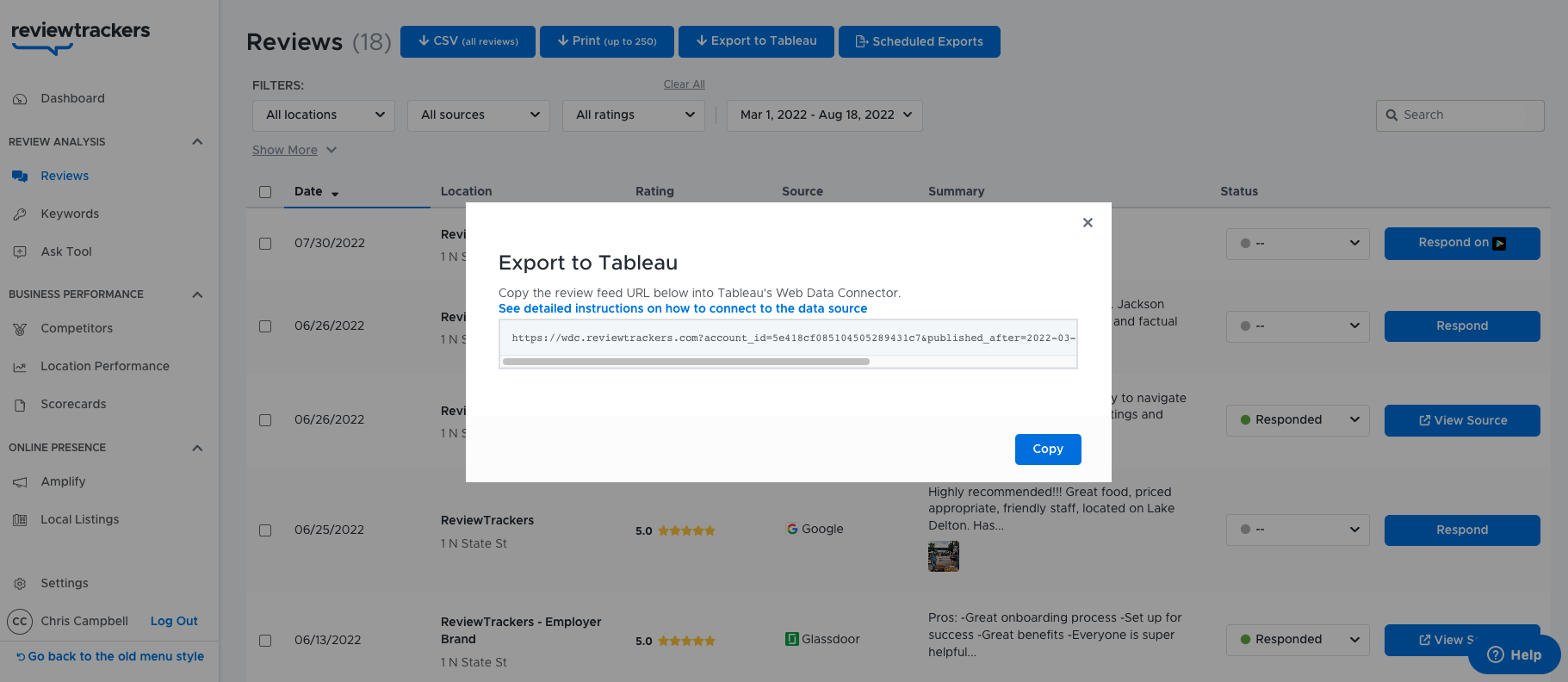 It's that simple! If you have any issues finding the Web Data Communicator in Tableau just check out this help article from their team to further assist you. Let us know if you have any questions at support@reviewtrackers.com and enjoy the new integration!