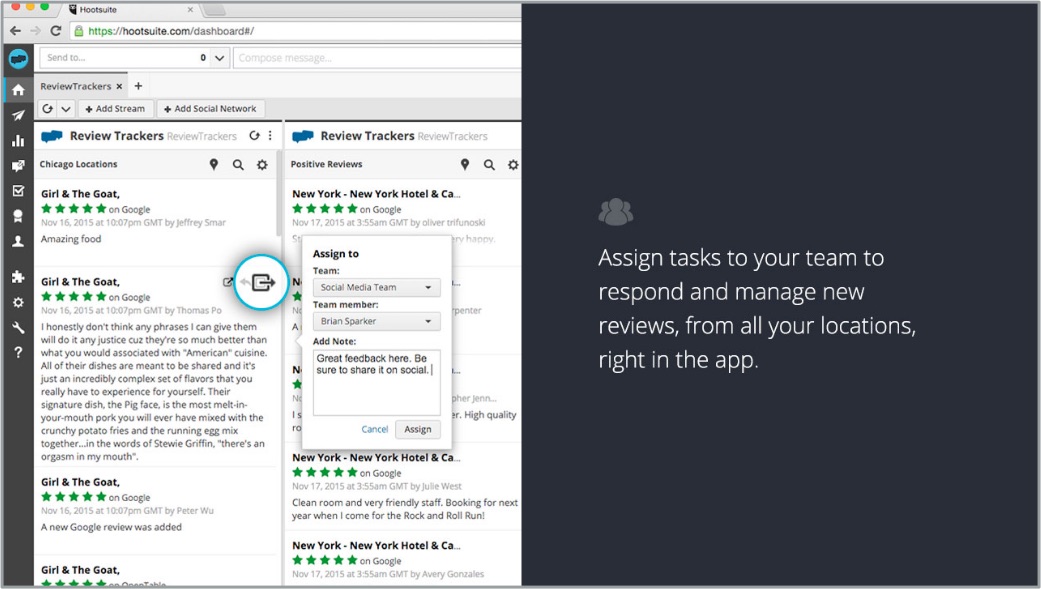 1. Click the third icon above the review you'd like to assign to someone on your team. 

2. Choose the team and team member(s) you'd like it assigned to. Add a note if needed. 

3. Click "Assign."

TIP: After assigning the review to a team or team member, you can also click the review to add a note in ReviewTrackers. Notes left in ReviewTrackers are automatically included in excel reports.

 
How to Check Review Assignments and their Statuses in Hootsuite

1. In your Hootsuite sidebar, click "Assignments." 

2. Use the filter options to choose which assignments are shown. Click "Apply Filter" when finished.

3. When the assignment appears, click on it to view more options. 

4. Has the task been completed? Click "Resolve" to update the status and add a note for your team.


If you have any questions or run into a snag, our Customer Success Team is here and always happy to help. Email support@reviewtrackers.com.