We get it. Sometimes you forget your password. Maybe you just need to change it for some reason? No matter. We've made it easy to do!
To CHANGE your password: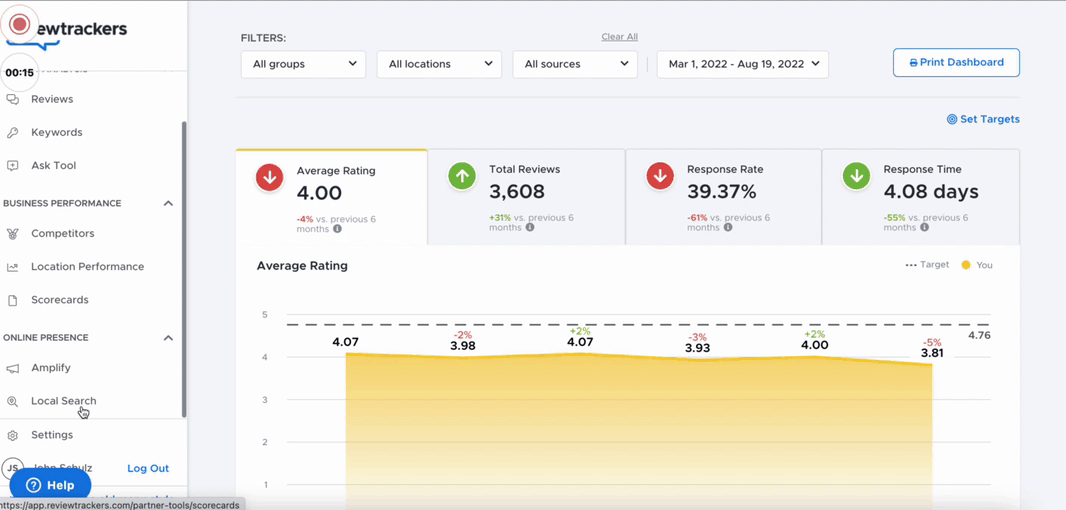 1. Click on your Name in the lower left corner.
2. Under Edit Profile select "Password."
3. Enter your current password, then enter your new password. You'll need to confirm the new password again to make sure it's correct.
4. Click "Save!"
To RESET your password if you've forgotten it:
1. Visit app.reviewtrackers.com
2. Click "Forgot Password?" in the lower right corner.
3. Enter your email address associated with your ReviewTrackers account and click "Reset Password."
4. Check your inbox. We will send you a link to reset your password.
Hopefully, the steps above have solved any problem you might have been having. If you're still having trouble, please feel free to reach out to the support team at support@reviewtrackers.com.