To CHANGE your password: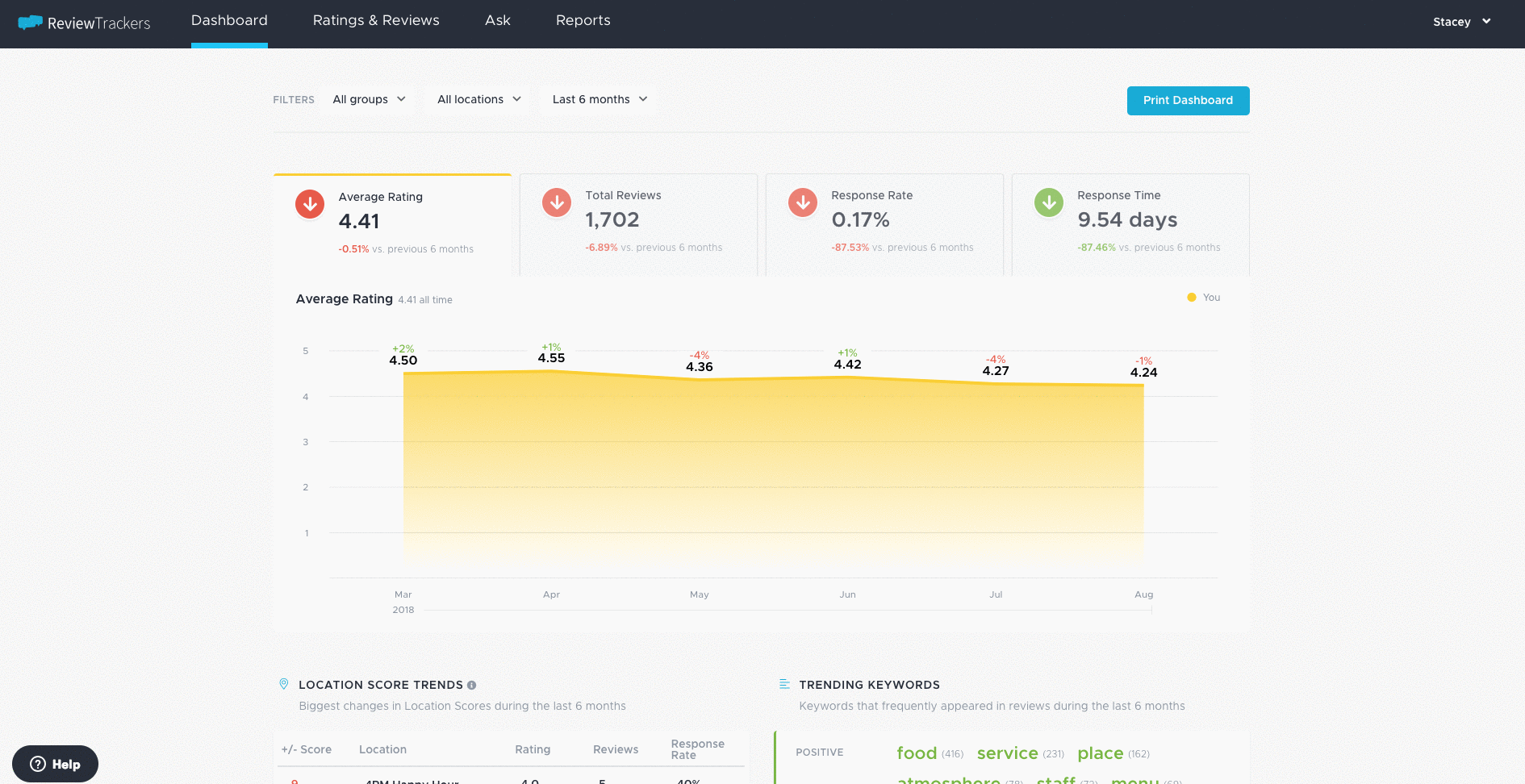 1. Select "Profile" from the drop-down menu in the upper right corner.
2. Click "Password." 
3. Enter your current password, then enter your new password. You'll need to confirm the new password again to make sure it's correct. 
4. Click "Save!" 
To RESET your password if you've forgotten it: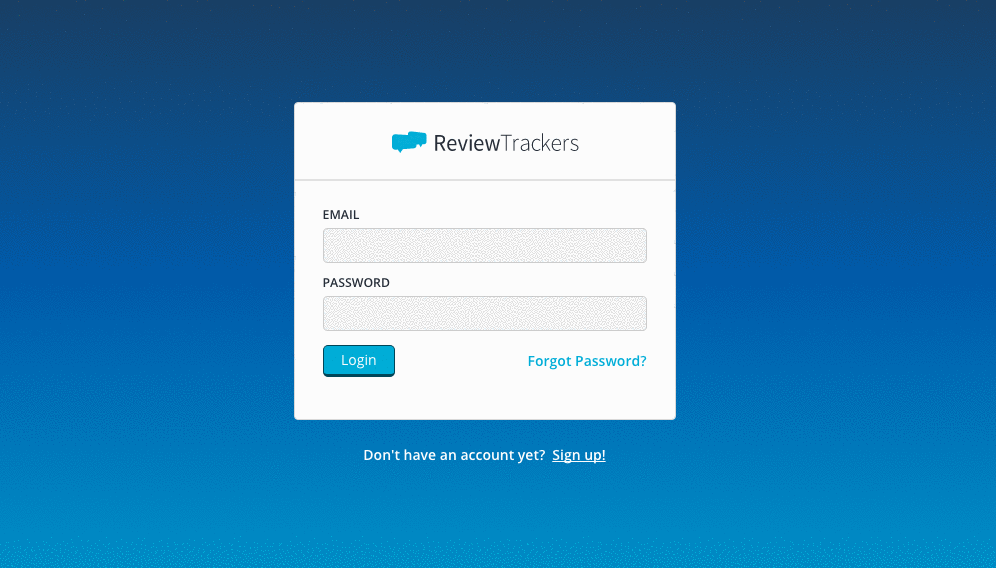 1. Visit app.reviewtrackers.com
2. Click "Forgot Password?" in the lower right corner.
3. Enter your email address associated with your ReviewTrackers account and click "Reset Password."
4. Check your inbox. We will send you a link to reset your password.