PDF Reports will include all of the graphs that appear in the dashboard, along with your 50 most recent reviews from the chosen date range.
To download a PDF Report, visit the Dashboard and set your criteria in the Filter Nav bar by selecting a specific group or location and/or a custom date range.
Click "Export PDF." Your download will begin automatically.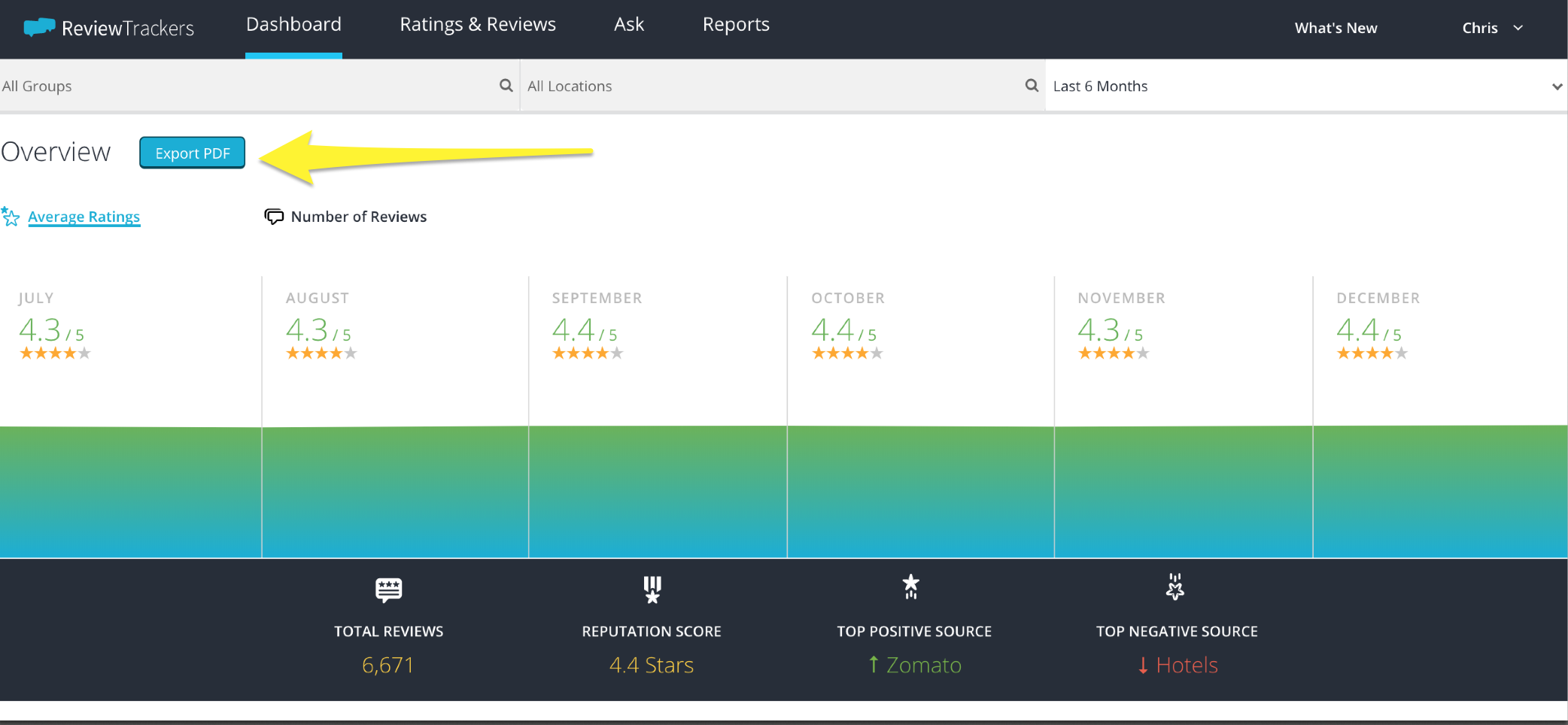 The finished product should look a little something like this: