You asked, we delivered! We have been hearing from our customers that having the ability to mention or tag different users via the comments/notes section would be super helpful and improve daily workflow. This works similarly to tagging your friends on Facebook in a post that you think would be of interest to them.
ReviewTrackers is proud to introduce @mentions, a new workflow that empowers teams to work together more efficiently. @mentions allows users to resolve issues by sending stakeholders notifications and working on replies together. Simply @mention (at mention) a user to start collaborating!
How does it work?
Admin(s), Manager(s) and Users can use the Notes section on the Review Detail page to @mention other users in the notes to collaborate and improve daily workflow.
Simply type the "@" symbol in the private notes section and select from the drop-down which other ReviewTrackers users you would like to include and collaborate with.

Once a new note with an @ mention is added, an email notification will be sent to all users that were mentioned in the note.
This is what the email alert will look like when a user is @mention-ed in ReviewTrackers: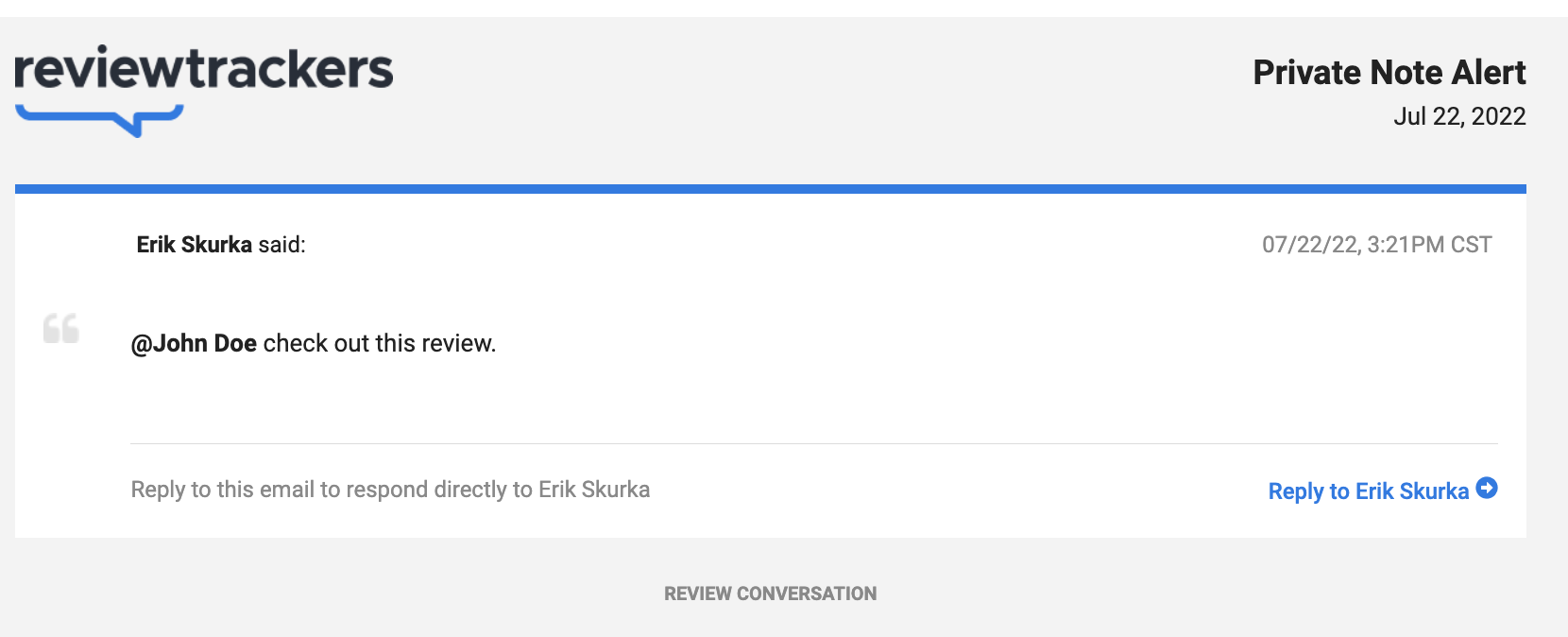 At this point in time, updated notes with mentions will not alert the user again with an additional email.
This feature is available to all customers!

PS: Interested in tagging your reviews by keywords? Check out Tagging!
Please reach out to support@reviewtrackers.com if you have any questions!