Competitor Brands automatically finds locations of brands you compete against so you can track their performance.
By tracking rival brands' overall reviews, star rating, and reputation, businesses have the ability to build competitive strategies to stand out in local and regional markets, delight customers, and drive loyalty.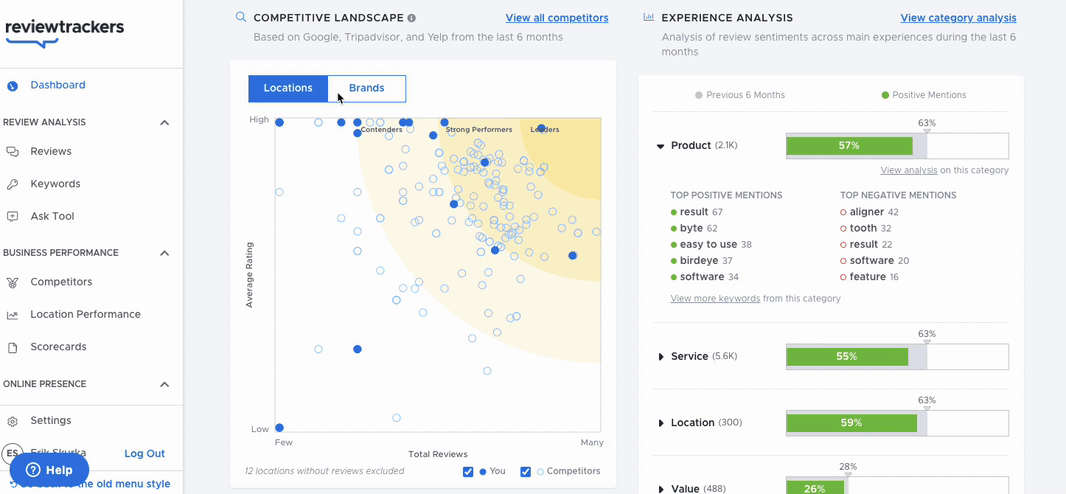 How to Add a Brand Competitor:
1. To add Competitor Brands to your account, navigate to Competitors on the left hand side under Business Performance, and click Find Competitor Brands.
2. Type the name of the brand and select a specific location to help improve search results.
3. Type the name of the brand competitor. This is how it will display in your list of Competitor Brands.
4. Adjust your search radius as needed, depending on how far out you'd like to search for competitors.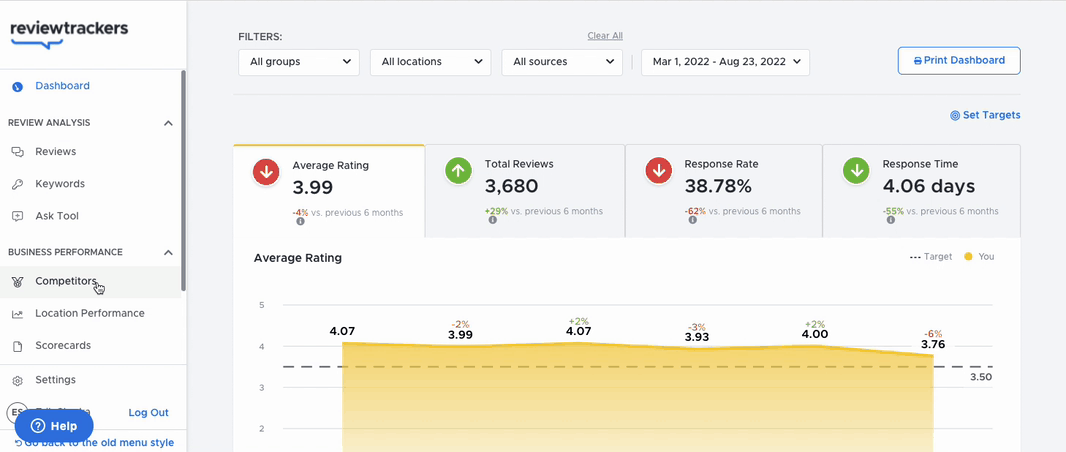 5. Next, click 'Find Competitor Brands'. From here, the system will search for all relevant competitor locations for the Brand. It will then return any potential matches it finds that don't match the brand exactly but that may be related.
6. Check any that apply and click "Add Competitor Brand". This will take several minutes for the system to add all relevant competitor locations. You can check the progress by clicking 'Configure', then Competitor Brands. This page displays all assigned Brands and the # of locations found. If you refresh your browser, you'll see this number grow as new locations are added.
Once completed, you'll see the competitor locations listed on the main Competitor page.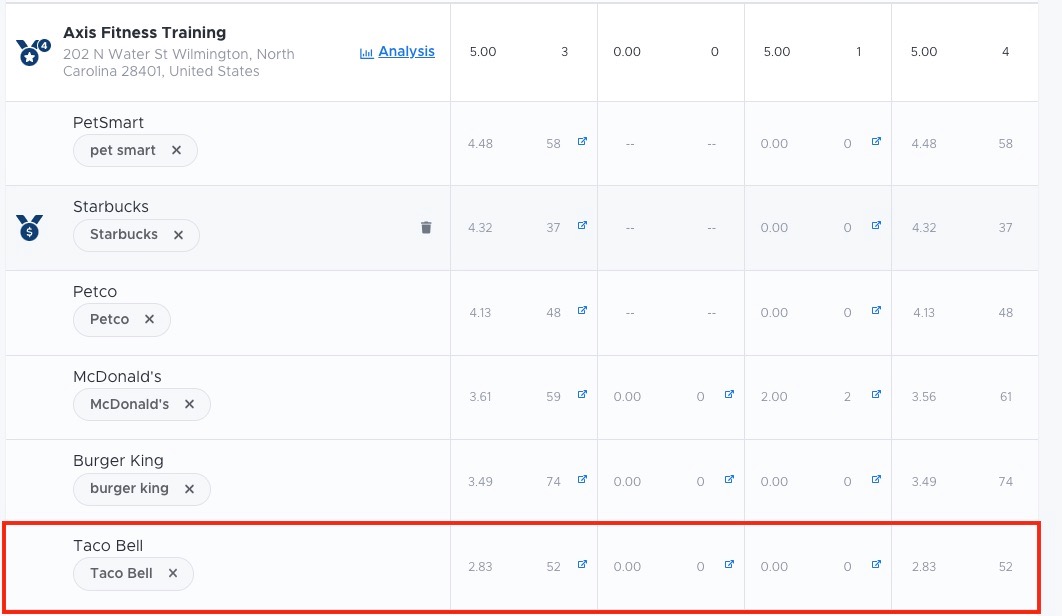 *Additionally, if you navigate to your Dashboard, you'll see the option to toggle to Brands to see how your locations are stacking up against your national brand competitors.


How to Delete a Brand Competitor:
1. Navigate to Competitors and click 'Configure'.

2. Click on 'Competitor Brands'. This will return a list of all Brands you have added.

3. From here, you can click to 'Delete' a Brand Name.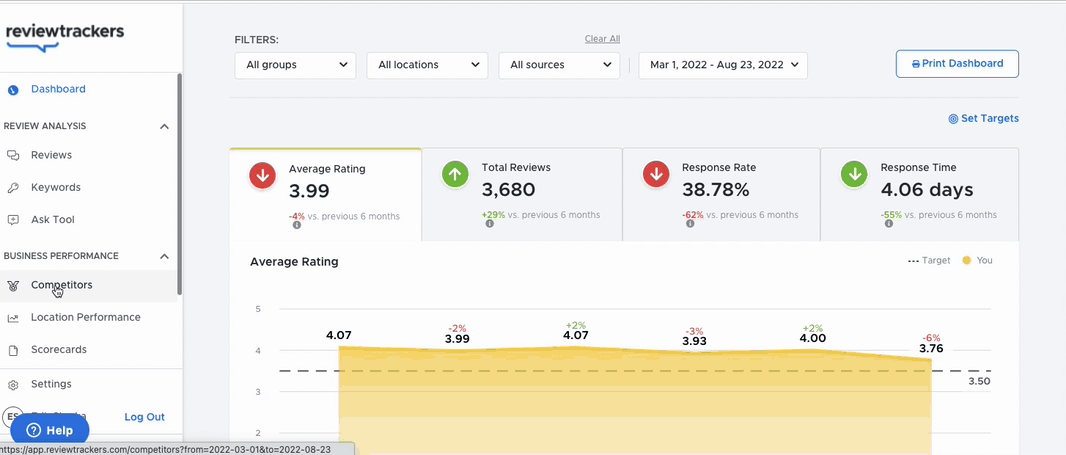 Note: If you'd like to adjust the radius for a given brand, you will need to remove the Brand and re-add it following the steps above.
If you have any questions about the Competitor Brands tool, email support@reviewtrackers.com and we'll be happy to help!