Interested in capturing the Net Promoter Score of your business or a single location? Fortunately, we've made it incredibly easy to do so!
Begin by selecting the NPS feedback template type in ReviewTrackers to capture your customers NPS rating!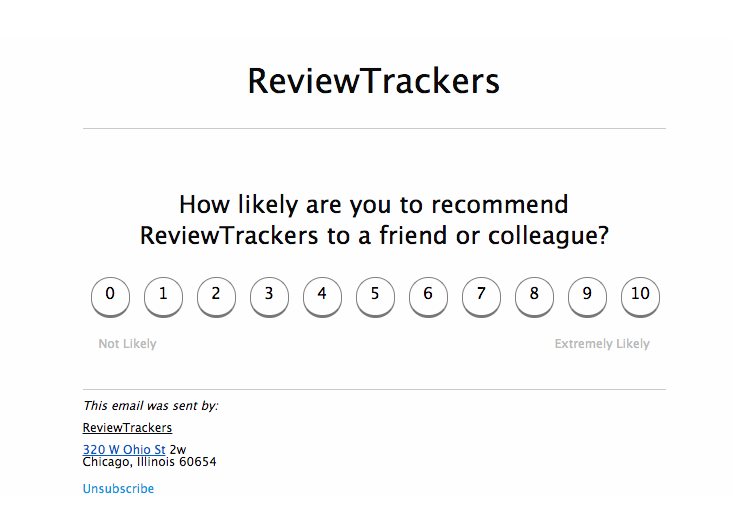 The ratings shown are based on the Net Promoter Score standard, thus appearing as 0-10 rather than the typical 1-5 star rating scale for reviews.
What is Net Promoter Score (NPS):
The Net Promoter Score, or NPS®, is based on the fundamental perspective that every company's customers can be divided into three categories: Promoters, Passives, and Detractors.
By asking one simple question, "How likely is it that you would recommend [your company] to a friend or colleague?" you can track these groups and get a clear measure of your company's performance through your customer's eyes.
The rating scale is categorized as follows:
Promoters (score 9-10)

are loyal enthusiasts who will keep buying and refer others, fueling growth.

Passives (score 7-8)

are satisfied but unenthusiastic customers who are vulnerable to competitive offerings.

Detractors (score 0-6)

are unhappy customers who can damage your brand and impede growth through negative word-of-mouth.
To calculate your company's NPS, take the percentage of customers who are Promoters and subtract the percentage who are Detractors.
Promoters (%) - Detractors (%) = NPS Score
Please Note: Your NPS feedback will normalize to a 1-5 star rating in our Ratings & Reviews section. The true NPS score can be found calculated in the Review Sites Distribution section of the platform located at the bottom of the Dashboard.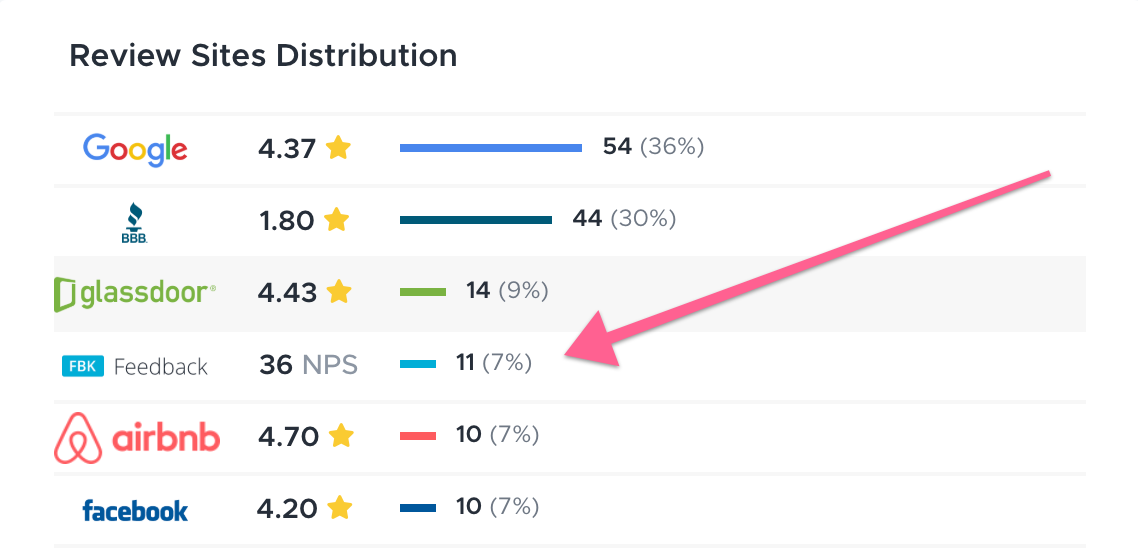 Have more questions? Email support@reviewtrackers.com and we'll be happy to help!