Keyword Trends provides detailed dashboards on every keyword to help brands dive deep into key business issues! These insights will help empower your business to build actionable strategies to improve operations and drive customer satisfaction and loyalty.
So how do you access these Keyword Trends? Simply by clicking on a keyword wherever they're displayed in your platform.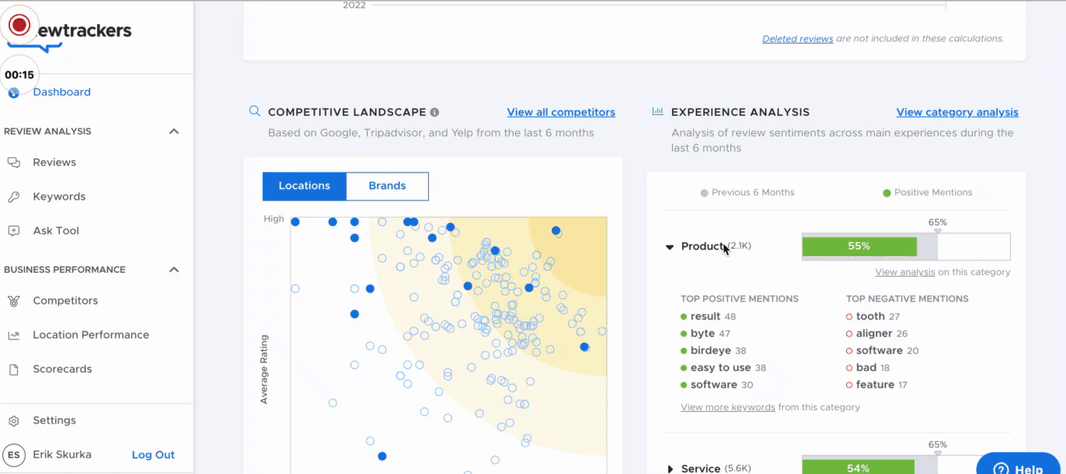 See below for explanations on what specific insights these Keyword Trends can offer you!
Keyword trends over time
Drill down into specific keywords to understand how that keyword has performed over time.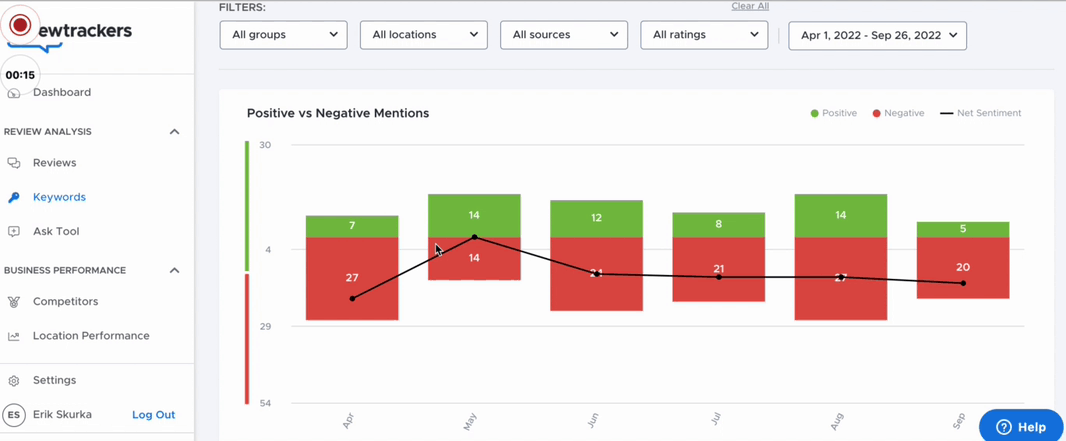 Day by day analysis
Analyze daily and seasonal patterns affecting customer experience.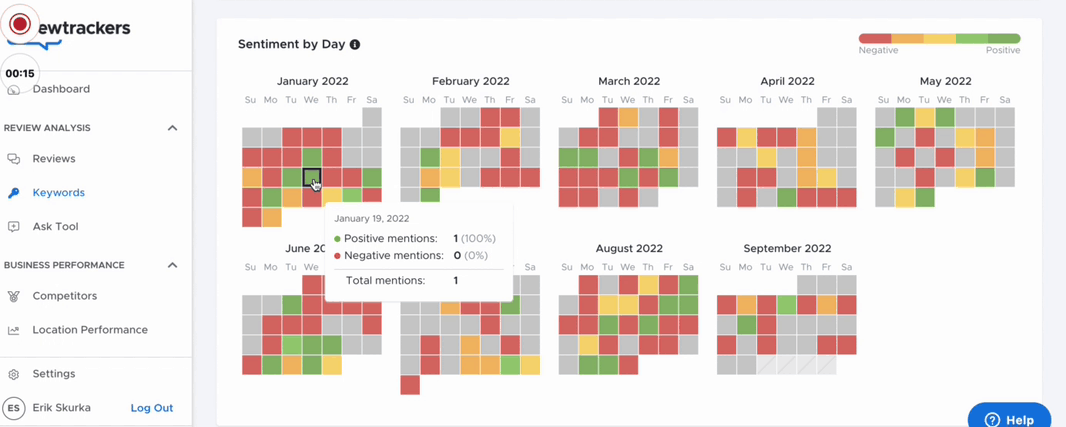 Review sites distribution
Understand positive and negative review sentiment across the top review sites.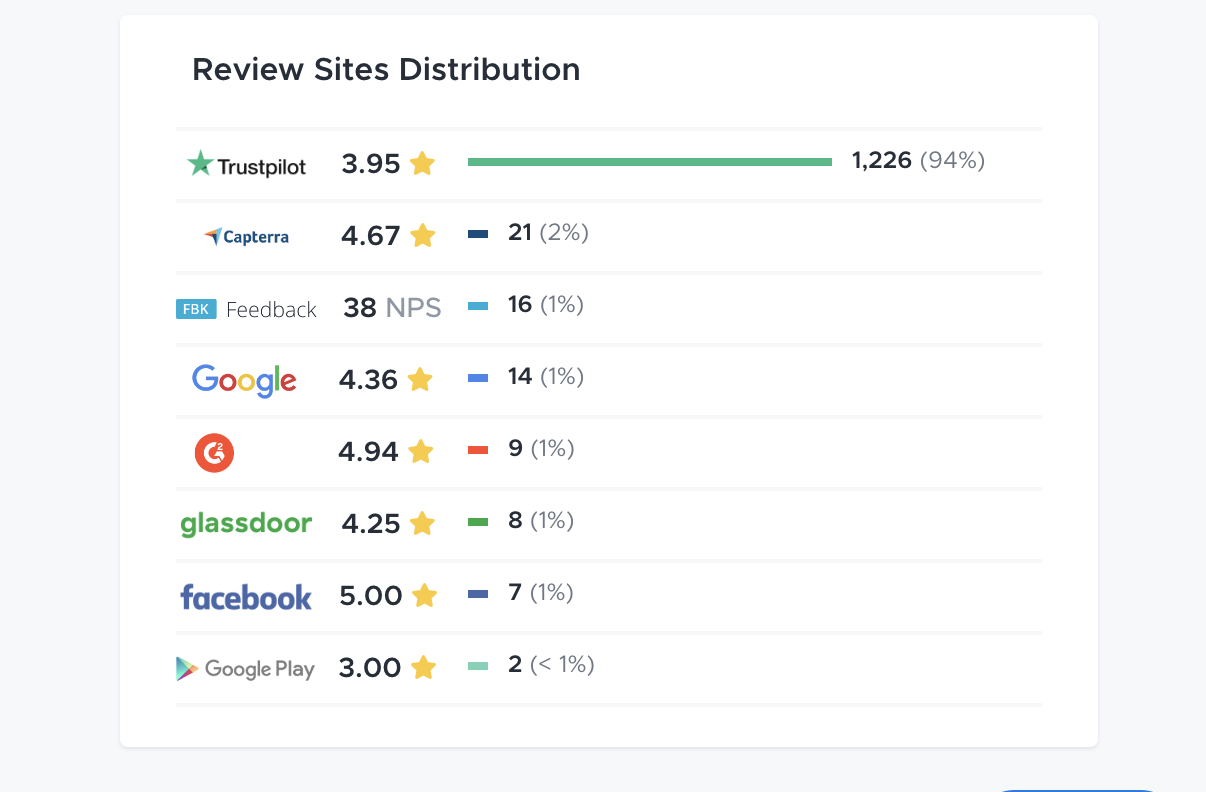 Helpful reviews
Quickly gain understanding of what customers love and hate about their experience.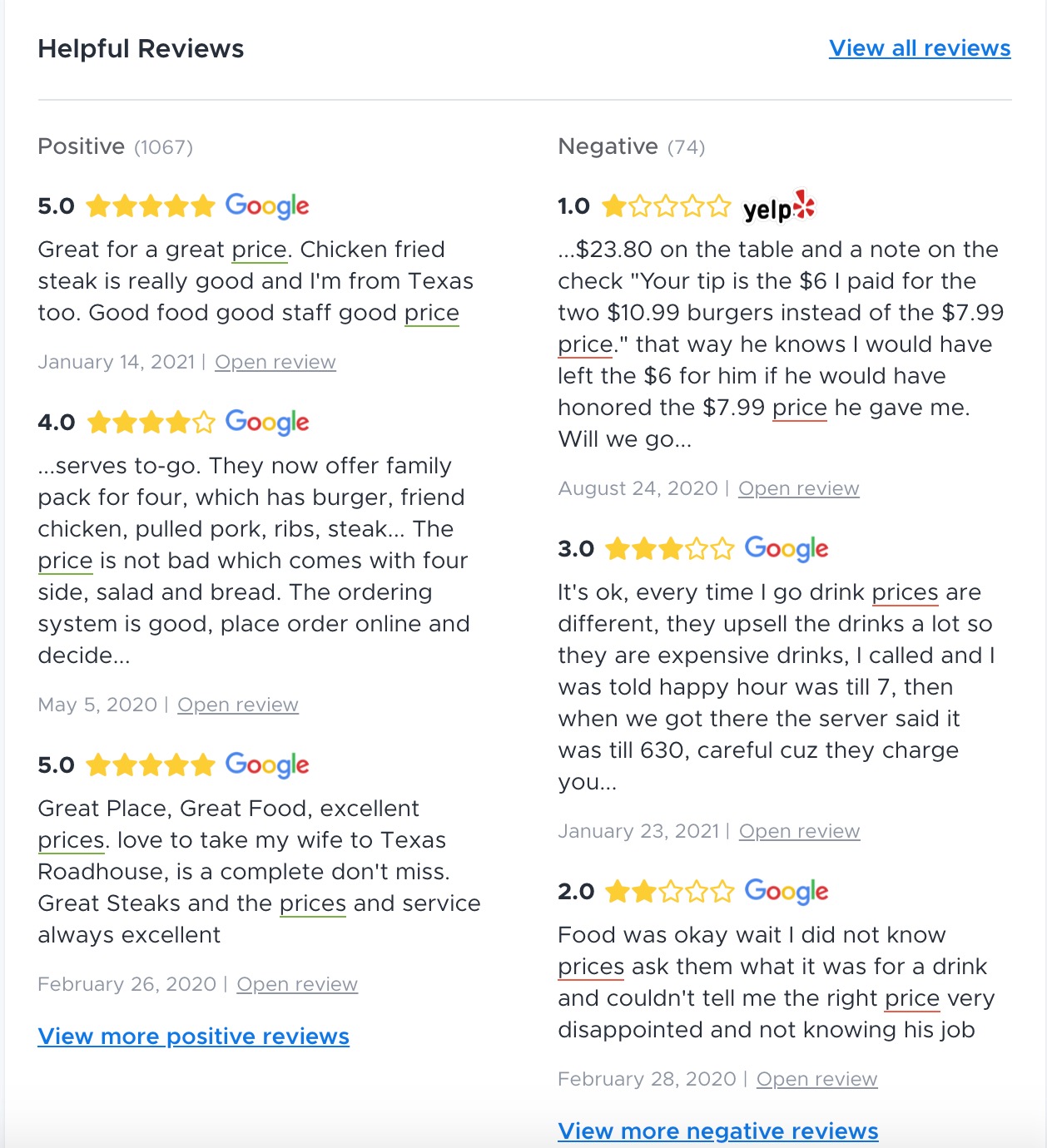 Location breakdown
Pinpoint locations that have the most negative mentions of a specific keyword to build strategies to improve operations.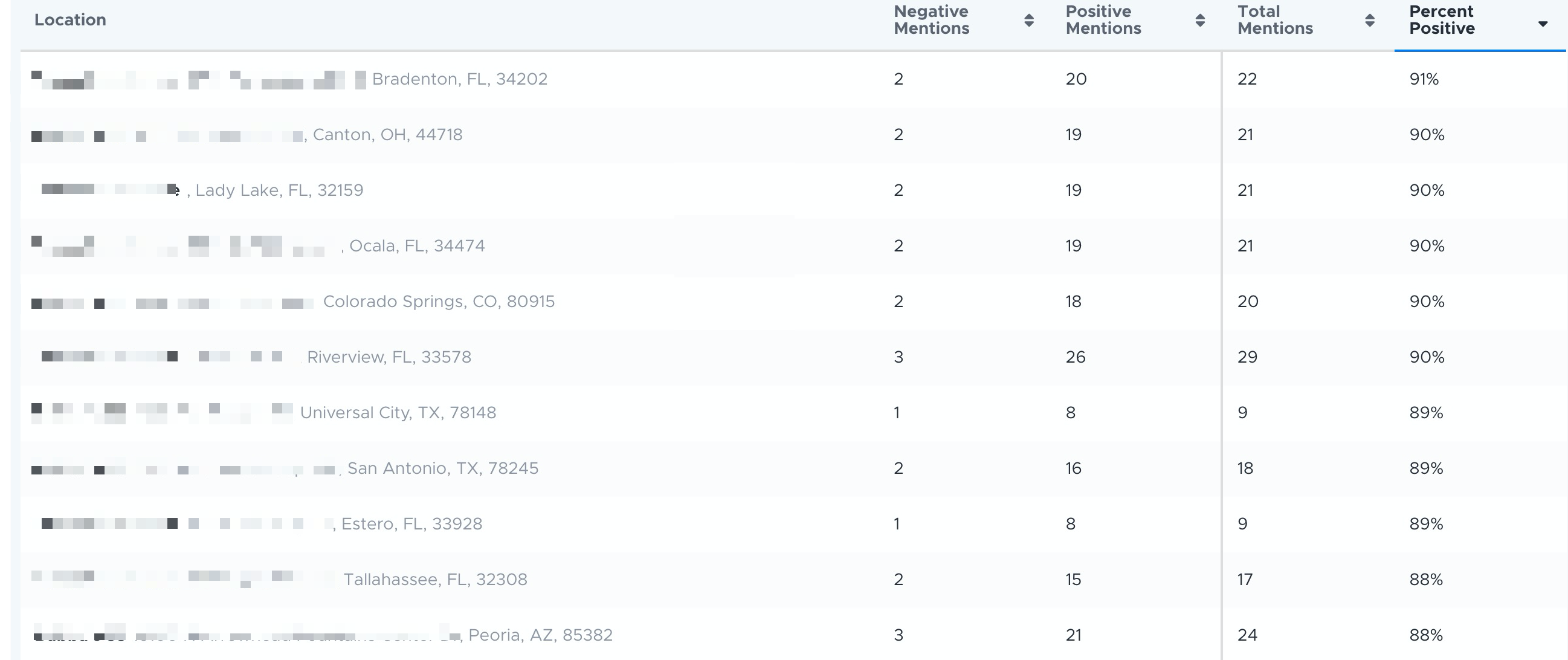 We hope this feature gives you the crucial insights into your review data that you need! If you have any questions, please reach out to us at support@reviewtrackers.com. Happy Tracking!