We're excited to see that you're growing with us! We've now made it even easier to add locations to your account in a streamlined process.

Note: You must be logged in as an Admin or Manager to add the locations yourself.


Follow these quick steps to add a new location to your Review Trackers account:
1. Find "Settings" in the lower left corner. Next, choose the "Locations & Groups" section.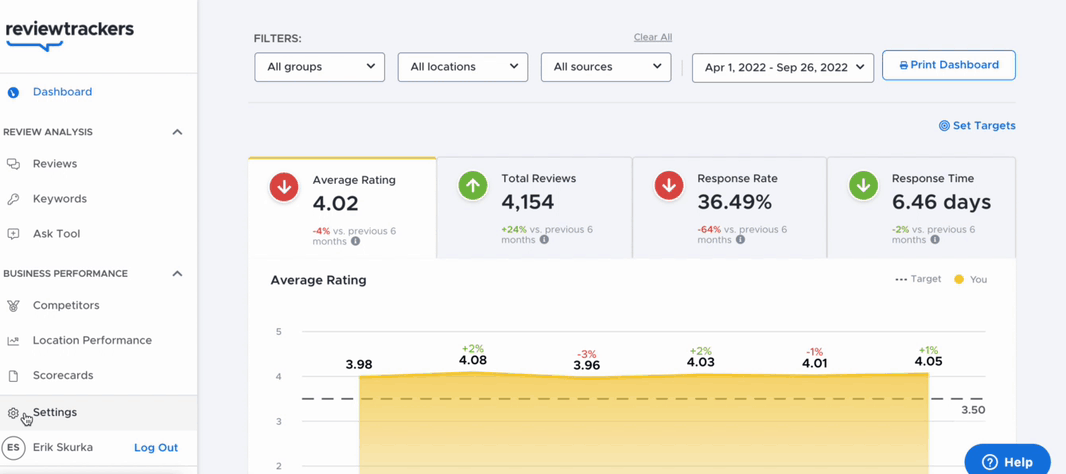 2. From the Locations page, click "Add Location."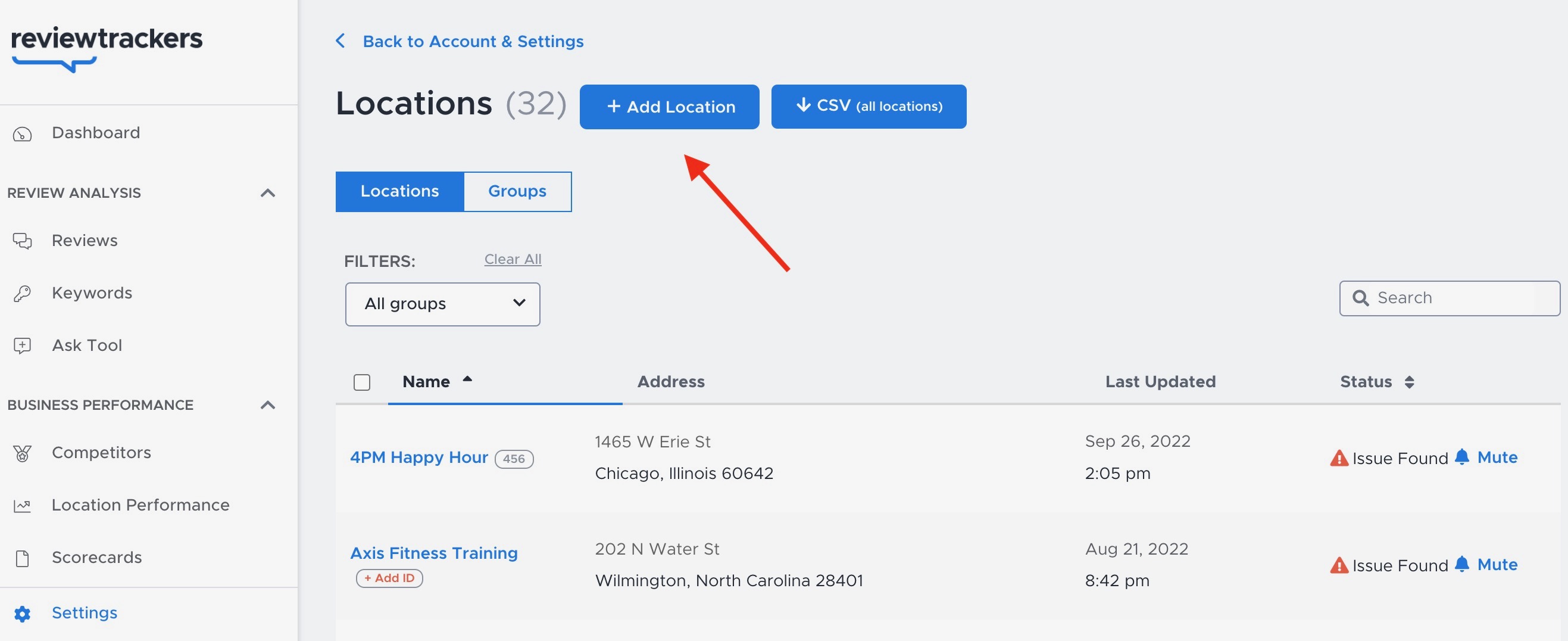 3. Enter the required business info, including the location's name and address. Click "Save."
Location Quick Search: Allows certain businesses to quickly add in their information. See below. When using the Quick Search, please double check that all information is correct before submitting. This will not work for every business location. If you cannot find it via the Quick Search function, please add manually.
Note: A phone number is optional, but can be helpful for us to make sure we're monitoring accurate profiles.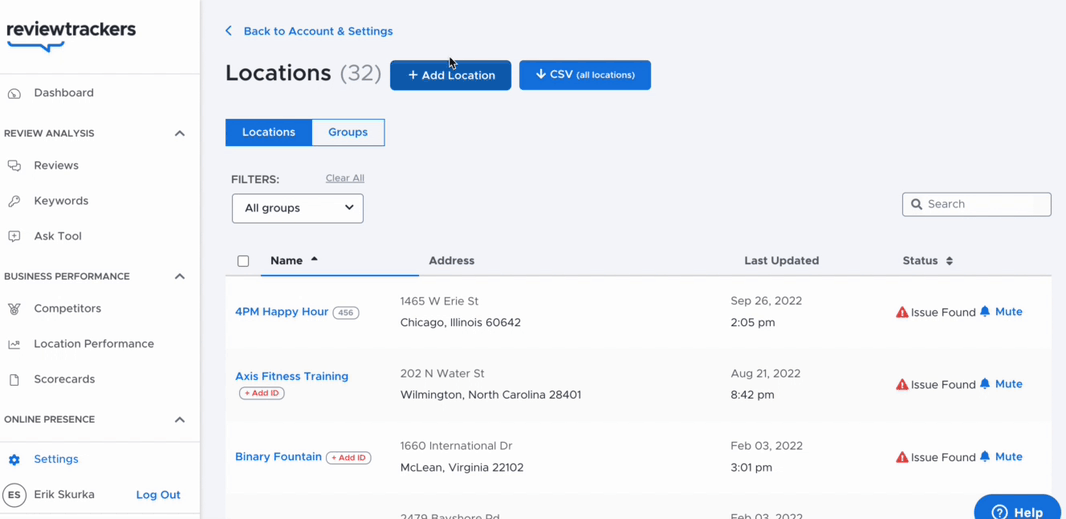 4. Leave it to us to find all the existing review profiles for you! When you click to save a new location, a ticket is automatically sent to our Onboarding Team to find all of your existing review profile URLs. Here is a list of the current sites we monitor. Keep in mind it's always growing and evolving. Finally, click "Finish Location" and you're all done!
Note: Most sites require a specific URL structure in order to be monitored successfully. Please reach out to support@reviewtrackers.com and we'll add the URL for you!