To EDIT a Location:
1. Select your name in the upper right corner of the platform and the choose "Settings" from the drop-down menu. Next, click the "Locations" subsection.
2. Select the location you would like to edit and then click the "Edit Location" button. Use the fields provided to update business information and click "Save."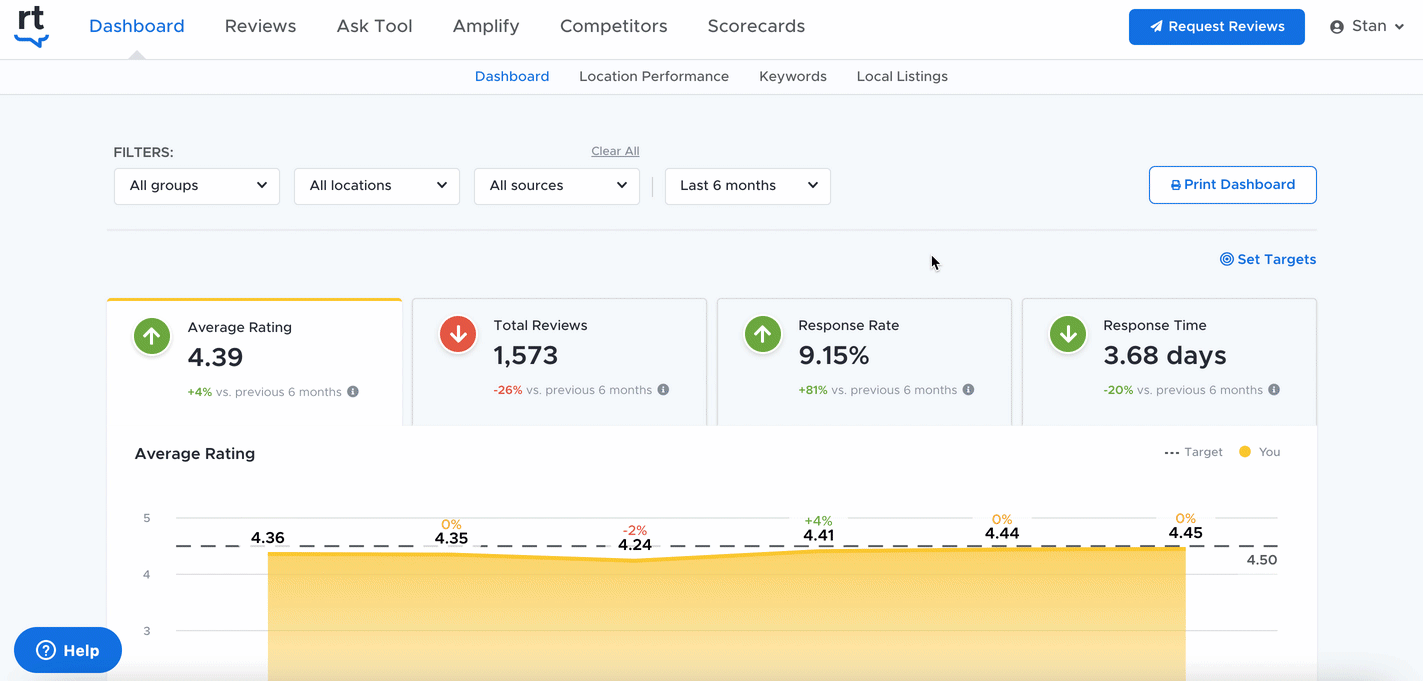 Note: Check out our help article here for more info on adding/editing your Review Sources!
To DELETE a Location:
1. All Locations deletion requests should be sent to support@reviewtrackers.com. Please provide the business name and address that you'd like removed.
If you get stuck on a step, contact support@reviewtrackers.com. Happy tracking!