Does this sound like a familiar story? Your ReviewTrackers account shows Facebook integration issues because the Facebook account you integrated with doesn't have access to those Facebook pages. Once you get access to those pages in Facebook, however, the integration issue persists!
Fortunately, we have a solution. If you've added pages to your Facebook account you'll need to reset your Facebook integration with ReviewTrackers to resolve those integration issues. Simply disconnecting in ReviewTrackers won't cut it, you need to go into Facebook to remove the ReviewTrackers application and then integrate again. 
1. Log into your Facebook account. 
Log into your regular Facebook account, not your Business Manager account if you have one. 
2. Go to Business Integrations and remove the ReviewTrackers app.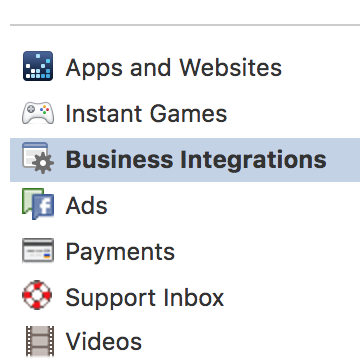 Select the ReviewTrackers app and click remove.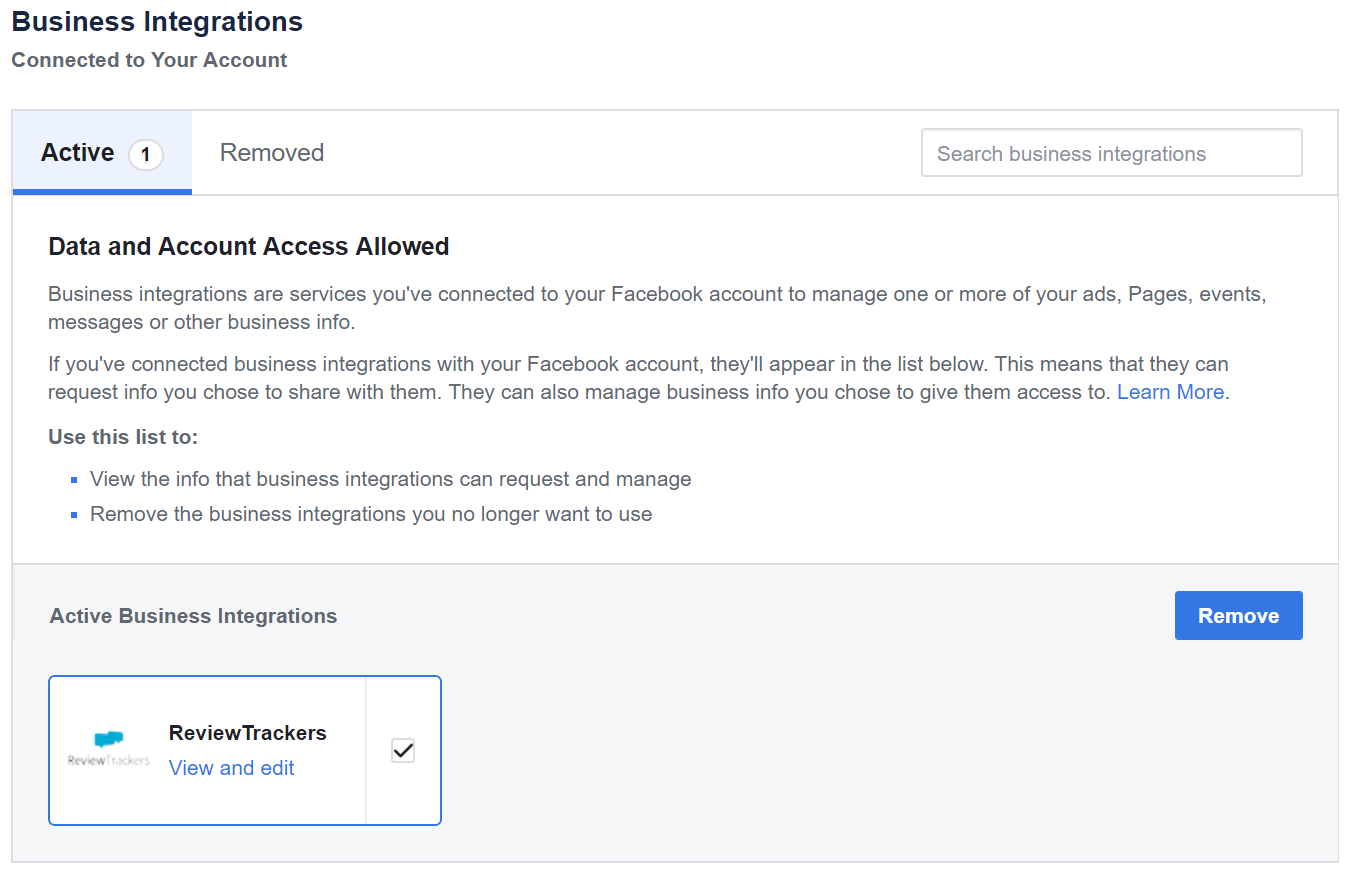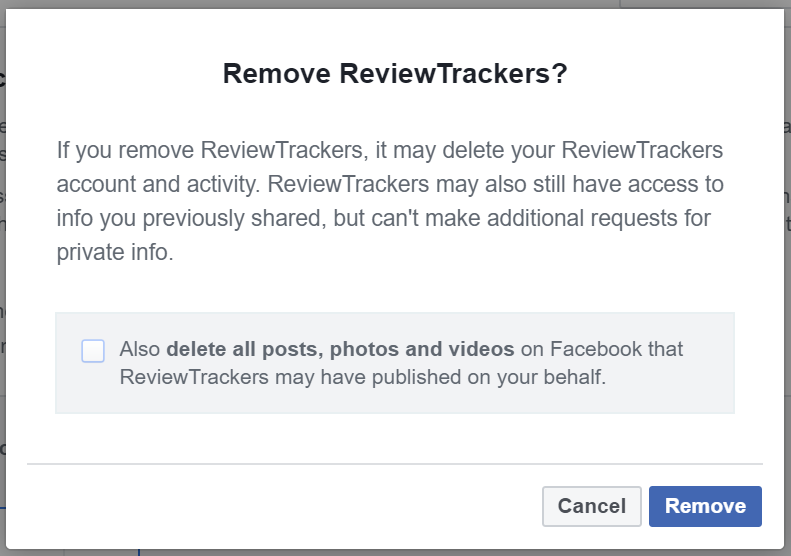 DO NOT check "delete all posts, photos and videos" checkbox. It will not be selected by default. All you have to click is the blue Remove button. 
3. Go to ReviewTrackers integrations page and click the "Login with Facebook" button to integrate again. 
You may need to disconnect from a previously existing integration first.
Now that those pages are in your Facebook account and you've specifically granted ReviewTrackers access to those pages (by following the prompts in Facebook to complete integration), you'll see those issues disappear. 
Still having trouble with Facebook integration issues? Check out our comprehensive guide to resolving Facebook integration issues.