Leverage our Response Generator button to save time and quickly navigate through your review responses. To use this tool, just follow the steps below!
1. Navigate to the "Reviews" section of your platform.

2. Select the review you want to respond to. Keep in mind, this feature is only enabled for all integrated sources such as Google and Facebook.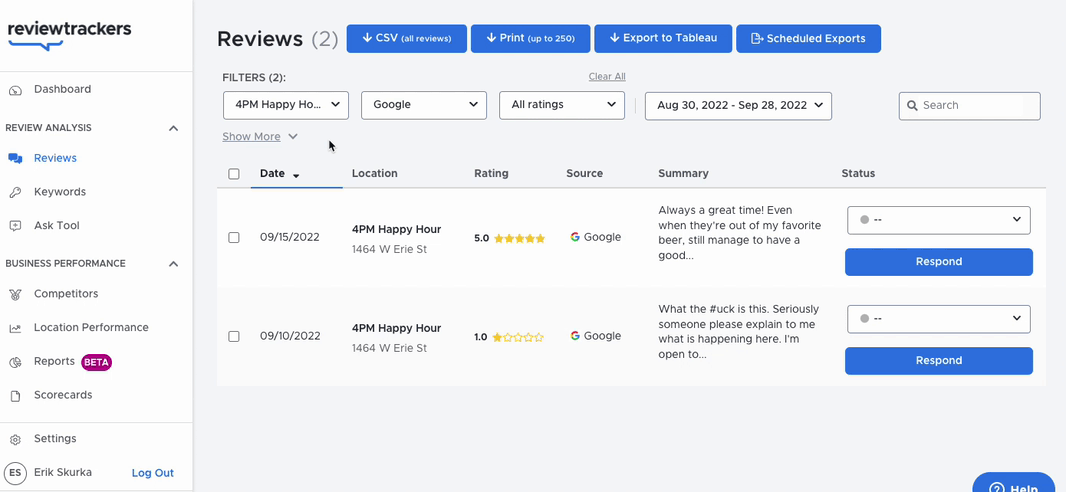 3. Scroll down to the response box. You will see a new button above the box titled "Generate Response." Click this button to see how our system creates custom responses for you! It will create different messages each time you click it, so cycle through to whatever response fits best.
4. Finally, just select the "Post Response" button to post your response!
We hope this feature can help save you time and streamline your response process! If you have any questions, or don't see this feature in your account, then please reach out to support@reviewtrackers.com and we're happy to help. Happy Tracking!