After you add the SMS feature to your account, there is the possibility that you may come across a few errors. There are four types of issues that can occur. See below to find a description of each and how to solve them:
Carrier Violation

- Carrier marks message as SPAM - your message was was flagged as objection by the carrier.

In order to protect their subscribers, many carriers have implemented content or spam filtering.
Invalid Phone Number

- Phone number is not an SMS enabled number

. For example, this could be a number that doesn't accept text messages.
Unknown Destination Handset

- The

destination number you are trying to reach is unknown and may no longer exist.
Message Delivery - Landline or unreachable carrier

- The destination number is unable to receive this message. Potential reasons could include trying to reach a landline or, in the case of short codes, an unreachable carrier.
Please note, if you attempt to text yourself multiple times, you will receive a carrier violation. We understand that you may want to send a few tests to yourself. However, it would best to set up a Google voice number and test this way. (link to article)
**You do not receive the SMS credit back if the message errors out.
We expose the error or rejection reason in the Campaign Metrics report under Last Activity.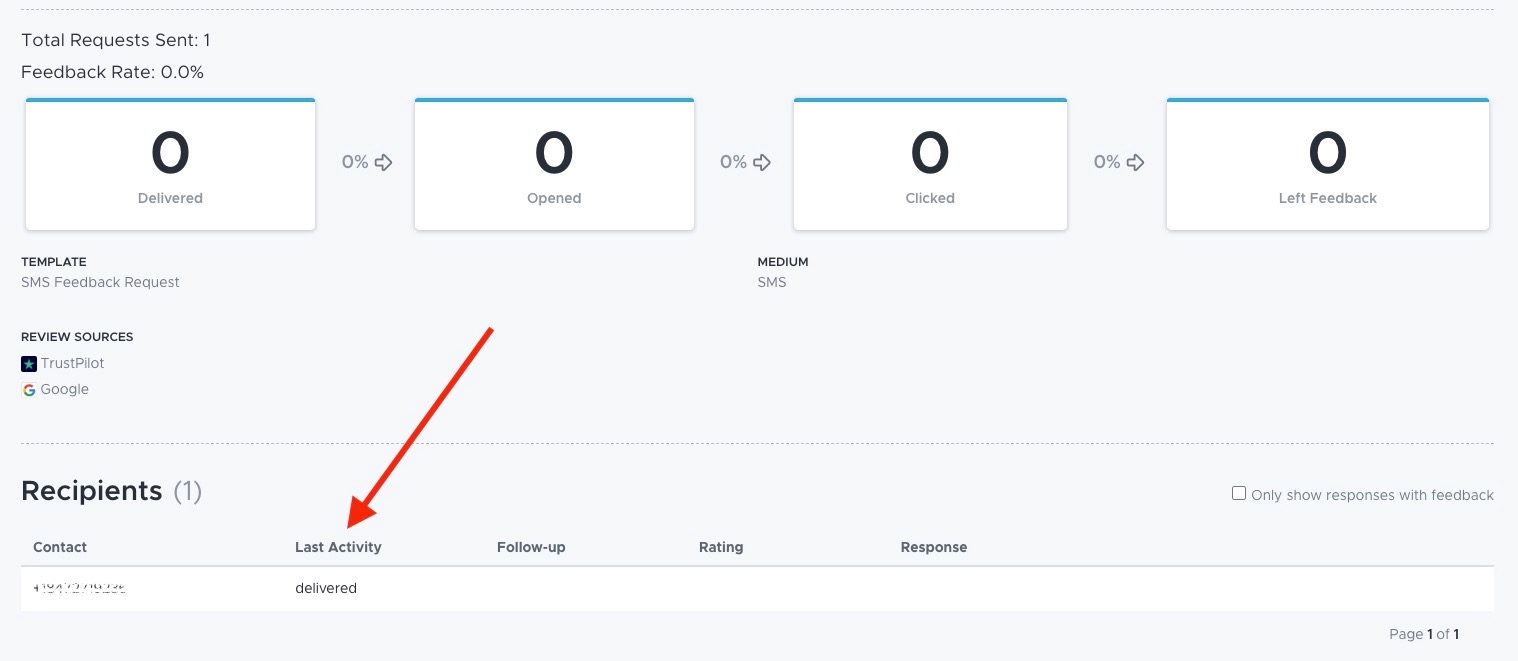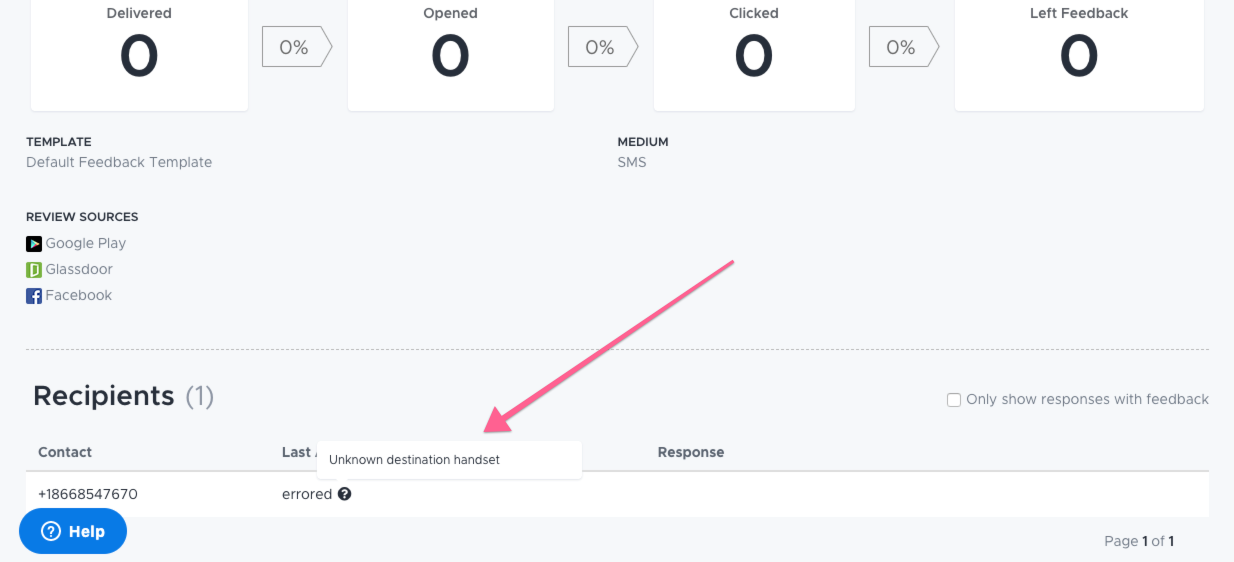 If you have any questions or run into any roadblocks, email support@reviewtrackers.com and we'll be happy to help!