Using "Ask" with ReviewTrackers gives you multiple options such as:
generating more 3rd Party reviews on sites like Google, Facebook and TripAdvisor

generating 1st Party reviews for your own website or use

collecting internal 1st Party Feedback
Curious what the difference is between each type, and when you should use one over the other? We've got you covered with a breakdown of each below!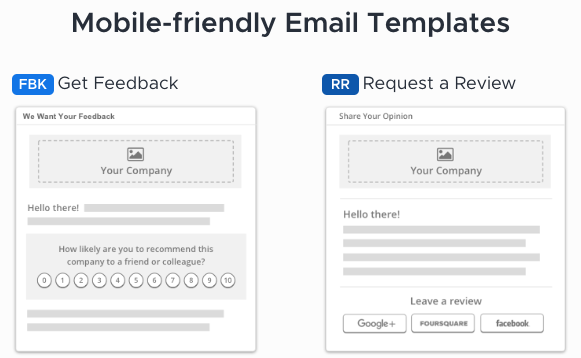 Ask for Feedback
Ask for Feedback gathers 1st Party Feedback from your customers that will enter your dashboard as any other review would - but will be internal facing. You then will have the ability to interact with those reviewers and/or amplify that Feedback anywhere you choose, i.e.: your website.
Once reviewers click through the Feedback process, you'll have two choices on where to send them:
DEFAULT:

They'll be

prompted to leave a public review on 1-3 external 3rd Party review sites of your choice.

However (!):

This functionality can be turned off at the campaign level and submitting that internal (1st Party) Feedback will be the end of the experience for those reviewers. They'll receive a 'Thank You' page.
Ask for Feedback if…
You want to measure customer satisfaction.

You want to collect your own (1st Party) reviews to publish on your web properties.

You want to collect and measure all types of customer Feedback.

You want to measure your company's Net Promoter Score (NPS).
Ask for Feedback via:
Ask for a Review
Ask for a Review is the option for directly requesting your customer to leave a public review on 3rd Party review sites.
Ask for a Review directly if…
You have a list of happy customers, such as members of a loyalty program or regular customers.

You want to minimize the number of steps for your customers to leave a review.

You want to drive SEO by increasing your quantity of reviews.
Ask for a Review directly via:

Still have questions about the difference or need advice on your specific business use case? Email support@reviewtrackers.com; we're always happy to help!